The annual Eagle Alliance hosted Crypto Cup Golf Tournament provides support each year for the National Cryptologic Foundation.
---
The 22nd Annual Eagle Alliance hosted Crypto Cup Golf Tournament benefiting the NCF will take place at Waverly Woods Golf Course in Mariottsville, MD on 19 October 2023 - from 8am to 2pm EST. Please click the Register Now button below to visit the tournament's Event Calendar page to see sponsorship opportunities and player registration details.
Check out the recap (and photos) of the 2022 Crypto Cup, as well many other prior tournaments via links below on this page.
****** MANY THANKS *****
to Eagle Alliance, the many dedicated event volunteers, the golfers, and to all the companies, organizations, and individuals who continue to support this vital fundraiser for the Foundation.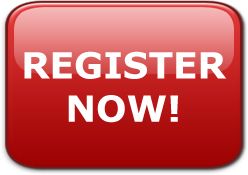 ---
HISTORY
In June 2002 Eagle Alliance sponsored its first golf tournament to benefit the NCMF. In past years, the annual Eagle Alliance tournament was dedicated to the memory of Tim Sheahan, Eagle Alliance's first Account Executive and a key contributor to the award and success of the GROUNDBREAKER Program.
The 18th annual tournament was held in June 2019, and the tournaments have provided over $700,000 to support NCMF operations. There is no question that without the annual contribution from this tournament there are a number of years when the NCMF would not have been able to meet its obligations in terms of support to the National Cryptologic Museum (NCM).
The winning team from each tournament is honored by a ceremony and reception at the NCM. Their names are inscribed on a plaque and they are "presented" the CRYPTOCUP trophy, which is kept on display at the NCM. Recent years have included a very popular Spy Tee-Off - see photos on the recap pages.
CRYPTO CUP RECAP PAGES