Results of the 15th Annual Tim Sheahan Memorial Golf Tournament (aka Crypto Cup). This event raised over $33,000 in support of the NCMF.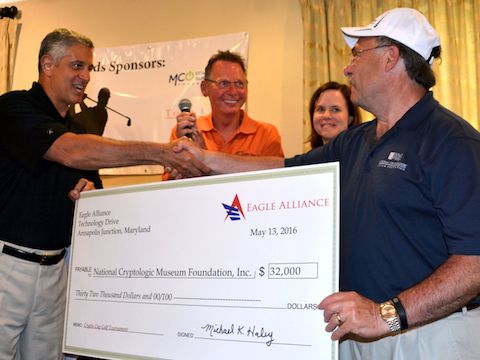 Date:   Thursday, June 2, 2016 (rescheduled from Friday, May 13, 2016)
Time:  Registration/Breakfast at 7:30 a.m. with a Shotgun Start and Tee-off at 8:30 a.m.
It was a slightly overcast but beautiful day with temperatures in the high 70s. 130 players gathered at the Patuxent Greens Golf Course in Laurel to enjoy a day of fun and competition. Volunteers ensured that everyone checked in and received their goodie bags. Volunteers also manned two beverage stations and photographed the event. A mega-putt contest was held before tee-off with a $140 gift certificate going to Chuck Kline of Eagle Alliance.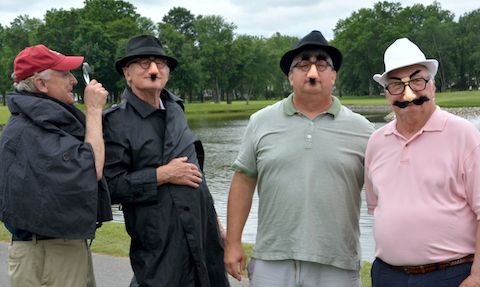 After 18 holes of play, everyone gathered together for a country buffet lunch and awards. Eagle Alliance presented a check to the National Cryptologic Museum Foundation for $32,000. The final amount raised actually totaled over $33,000, of which over $500 was raised at the Spy Hole where players posed as spies for team photos.
MANY THANKS to Eagle Alliance for sponsoring this very imporant annual fundraiser for the NCMF!
Congrats to the 1st, 2nd, & 3rd Place Winners!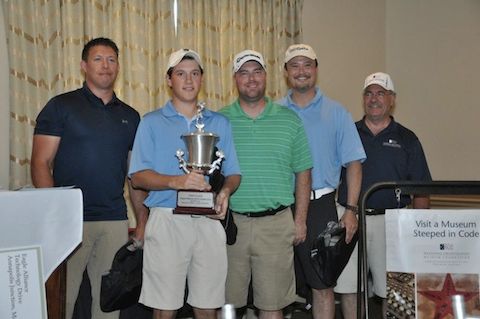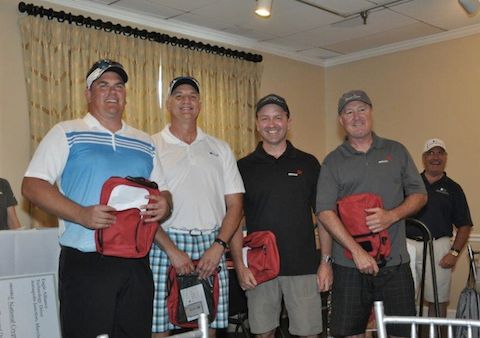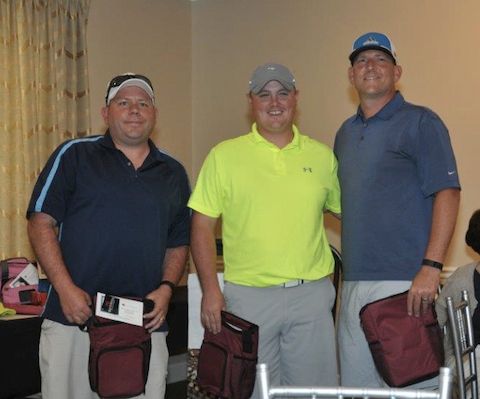 Additional Winners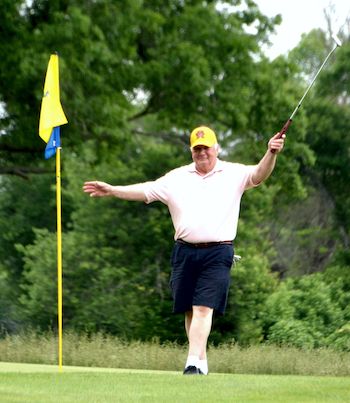 Other contests were held during play, and the winners were:
Longest Drive – Ladies: Tammy Marks
Longest Drive- Mens: George Ruo III
Closest to the Pin: Todd Graff
WELL DONE GOLFERS!
This event was a success thanks to the following:
SPONSORS:
Brocade - - Cisco - - Clearsbark - - CNI - - CyberCore - - FEDDATA - - HPE - - Infoblox - - Intel Security - - Lexmark - - MCO - - NetApp - - SCI - - TechUSA
DONORS:
Mission BBQ in Glen Burnie - - National Cryptologic Museum Foundation - - Mid-Easter Advertising - - Dawn Pruss - - Stephanie Agostinelli
VOLUNTEERS:
From CyberCore:  Jessica Furey
From Eagle Alliance:  Abby Lewis - - Dawn Pruss - - Jen Berry - - Tara Colison - - Teri Feher - - Winne Weeks-Jeyes - - Jim Taylor (Photographer) - - Stephanie Agostinelli (Event Manager)
The NCMF also wishes to thank NCMF member John Garcia for taking photographs (included in the gallery below).
 
Click on the PHOTOS below for a larger view.