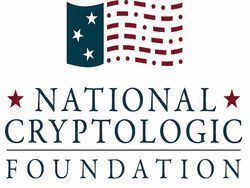 July 2022 ~ CCEI Update from NCF CEO & President Laura Nelson
Dear Members, Donors, & Former Members,
For some time, many of you have supported our efforts to build a facility for the Cyber Center for Education & Innovation (CCEI). I regret to inform you that on June 3rd, the Board of Directors of the National Cryptologic Foundation (NCF) voted to terminate our efforts to fund and construct the CCEI facility. This decision did not come easily, as for many years we have all been invested in seeing the construction of the CCEI facility through to completion. We found ourselves in this position because of Department of Defense (DoD) decisions that made the NCF's pursuit of construction of the building nearly impossible. Despite not building the CCEI facility, our Education Program associated with the CCEI concept is well underway and is operating without walls, as I will elaborate on later in this letter.
In late 2020, the NCF was on the verge of breaking ground on the CCEI. We had an agreed upon plan with the National Security Agency (NSA) for three phases of construction, an agreement by NSA to apply the FY19 NDAA appropriated funds to the first phase of construction, and sufficient cash on hand and pledges to meet the requirements set forth by the DoD to begin construction. As NSA was finalizing approval to initiate construction with the DoD, new conditions were implemented that treated the project as Military Construction (MILCON). These conditions included:
No phase of construction may be started until all funds have been raised through private donations, with 100% cash available.
Any building or phase thereof must be a "turn-key" facility that is complete and useable, in accordance with Army Corps of Engineers definitions, before it may be accepted as a "gift" by NSA.
Only after the building is gifted to NSA may federal O&M funding be applied.
The three-phased approach proposed by the NCF and agreed upon by NSA may not be pursued.
Essentially these conditions would require the NCF to raise 100% of the cost of the building with all funding as cash on hand before construction could begin. Adding inflation to the equation, the amount of additional funding required to begin construction is over $40M.
Despite this setback, the construction of the CCEI (and new home for the National Cryptologic Museum) remains a priority for NSA, as they want to further their engagement with the public to build trust and confidence. We have received assurance from NSA that they will request MILCON funding for the project. Furthermore, NSA is working with the DoD Comptroller to re-assign the CCEI designs (building and museum exhibits) and acquired materials (steel and pre-cast concrete) from the NCF to the NSA.
Most importantly, our work to develop the education initiatives associated with the CCEI concept will continue to grow and accelerate as we shift focus away from construction of a facility. To this end, on November 2, 2021, we signed a Memorandum of Agreement with NSA that clearly outlines how we will work together in a public-private partnership to achieve the original goals of the CCEI concept.
The Education Program of the NCF's CCEI, has grown considerably over the past few years. Our efforts, including those listed below, are helping to build the next generation of cryptologists and cyber professionals.
Founded on the development of the High School Cybersecurity Guidelines with our strategic partner Teach Cyber, over 1253 educators throughout the US are exposed to these guidelines.
Since starting our #CyberChats program in 2018, we have reached nearly 10,000 students in 26 states.
Funded through new grants, we will start a six series podcast program this fall.
With our partner Start Engineering, we have developed and distributed over 11,000 middle school booklets called Outsmart Cyberthreats that is focused on data care and internet safety to help demystify cybersecurity language. An accompanying Teacher Guide and Student Workbook will be available for distribution to educators and students this fall.
Funded by local grants, we worked with Anne Arundel Community College to sponsor three students to develop an online cybersecurity computer game for middle and high school students. The second game is currently in development.
Contingent on funding, our Cybersecurity Escape Room is ready to hit the road as our partner NiSUS completed the fly-away kit.
We have also launched an Cyber Education Community of Interest as a forum where middle school educators (counselors, teachers, librarians, support staff, administrators, home school parents, and more) gather to collaborate, share, and explore resources with each other and form partner organizations to bring cyber education to their students.
With our Education Program well underway, we are now in the initial stages of building out the "Innovation" piece of the CCEI concept. In the past year we held several virtual sessions featuring the former Directors of NSA and former Principal Deputy Directors of National Intelligence. Later this year, we will co-host Cocktails & Codebreakers with the Intelligence and National Security Alliance (INSA). This in-person event will celebrate the release of a US Postal Service stamp honoring the women cryptologists of World War II. The featured speakers are the Director of Cybersecurity and Critical Infrastructure Agency (CISA), Jen Easterly, as well as Bill Nye, whose mother was a Navy cryptologist with the WAVEs. Furthermore, we will be working with NSA to build a series of "convening" forums on a range of topics relevant to national security. Our goal is to bring together experts from government, private industry, and academia to promote public understanding of key issues and gather together those who can work to solve problems facing our nation.
We are deeply grateful for your support for over 10+ years. Your donations and support of the CCEI project have not been in vain. While this may not be the path originally envisioned, we remain confident that the CCEI building will one day be constructed. In the meantime, all of us at the NCF continue to foster the plans and programs that are the lifeblood of the CCEI concept. We hope you will continue to support this vital piece of our mission.
Respectfully,
Laura C. Nelson
President & Chief Executive Officer
National Cryptologic Foundation