The NCMF was fortunate to have a booth at the 38th DRS SIGINT Tech Expo on 14 October 2015 at the Baltimore Marriott hotel. Thanks to support from the Museum office, we brought an Enigma, a Kryha, and an M-209 cipher device as artifacts to be presented to Expo visitors. Many thanks also to Lynne Rogers for help with the professional appearance of our booth.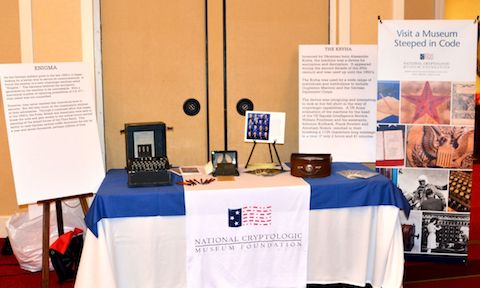 Near the end of the Expo, the President of DRS-Signal Solutions, Jim Shea and the Vice President of Sales and Marketing, Steve Robillard, presented us with a check, a donation to the NCMF Building Fund of $2,500.00, matching earlier donations in two previous years when we conducted the same supportive activity.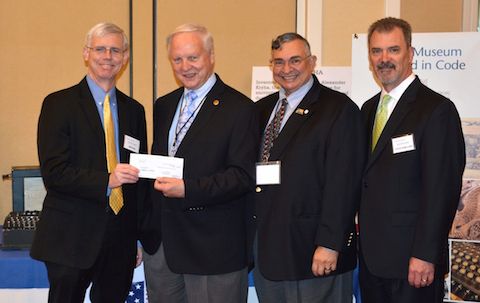 *** DRS-Signal Solutions will have a table and at least two representatives on hand in the lobby during the upcoming 17th NCMF General Meeting & Symposium on 21 October 2015. Please remember to stop by and visit them!