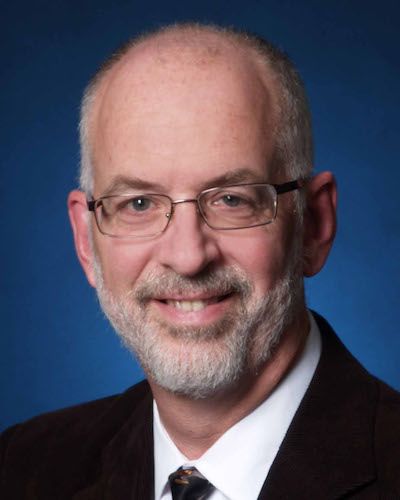 After serving our nation for nearly 40 years between the USAF and the National Security Agency, Mark Loepker took the helm as the National Cryptologic Foundation's (NCF) Education Program Director in 2017, and is now preparing to retire at the end of 2022. Mark created the NCF's flourishing K-12 Education Program, paving the way for a new director to continue and expand upon the foundation he established.
"Mark spearheaded our efforts to build an Education Program for the NCF. As a result of his efforts, the NCF has reached thousands of students across the nation and has created lasting partnerships to advance cyber education. We are thankful for his dedication to the mission and wish him well as he pursues his well-deserved retirement." said Laura Nelson, NCF President & CEO.
What follows below is Mark's reflection on his five-year journey; and as he often said, there were many 'Opportunities to Excel!'
Starting back in the fall of 2017, when we pitched a fledgling Education Program to Northrop Grumman and gained their $900K grant (at $100K per year), we've been running hard to create an educational program to help develop youth into cybersecurity-aware individuals.

It is an understatement to say this was fun. It was fun, rewarding, exciting, and impactful. We attended many conferences. And the NCF is an active member of many national level committees. We led a response to the Cyberspace Solarium Commission. We partnered with Teach Cyber to develop and promulgate what I feel is the NCF's Educational Crown Jewel – the High School Cybersecurity Curriculum Guidelines. We partnered with Start Engineering to develop and distribute our youth collection – Outsmart Cyberthreats, and the adult booklet Cyber Safe + Savvy. We partnered with SecurEd to develop CARD – a resource directory for the National Centers of Academic Excellence (CAE).

The NCF has also partnered with NiSUS to build and deploy a Cybersecurity Escape Room. We partnered with Anne Arundel Community College and recruited student interns to develop virtual cybersecurity games. We entered the world of virtual programming by partnering with NEPRIS to present hundreds of live #CyberChats, reaching hundreds of classrooms and thousands of students, and leading to the development of the NCF's own podcast initiative, soon to launch in 2023. We even deployed telepresence robots in the National Cryptologic Museum so students around the US could virtually visit the Museum.

Three common elements underline these efforts. First is the NCF staff. There is no way we could have done all these great things without Larry, Carol, Cindi, Laura, Christine, Jackie, Jessica, Jen, Mindy, Rebecca, Eboni, Elaine, and Darnell.

Second is partnerships. There are too many to mention, but four that top the list are Melissa Dark -Teach Cyber; Bob Black - Start Engineering; Sidd Kaza - SecurEd; and Valerie Snitcher - NiSUS.

And third, our donors. Here again, many have contributed to our success. We appreciate them all, but I want to provide a special shout-out to Northrop Grumman, who believed in me and the educational message we presented enough to provide a sustainable grant. Another consistent donor to our outreach materials is Gula Tech. Their support put over 20,000 Outsmart Cyberthreat booklets in youth and educators' hands. Many others share the donor spotlight, including Lockheed Martin, Looker Family Trust, ManTech, and Richard Chilton. I thank you all.
As my journey ends, I'm excited to welcome Dr. Alisha Jordan to the helm. A true educator with many years of classroom and principal experience. She and the team will take the NCF's education program to new heights as they help youth become young adults interested in cybersecurity and practice data care in their personal and professional lives, creating a safer online world for everyone.