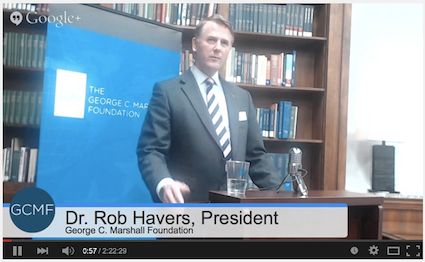 On 23 April 2015, the George C. Marshall Foundation hosted a series of presentations on William F. Friedman, George C. Marshall Foundation's Friedman Collection, and the Declassification and Release of William Friedman's Official Papers. The event will include representatives from the National Security Agency and the National Archives and Records Administration. Also in attendance was the great-granddaughter of William Friedman's sister.
View the livestream recording of the event.
This program is a part of the George C. Marshall Legacy Series sequence on Codebreaking. Their exhibit, "Partners in Code: William and Elizebeth Friedman," also opened as of 21 April.
Return to our HOME PAGE
Visit the Cryptologic Bytes Archives via the "Return to List" link below.