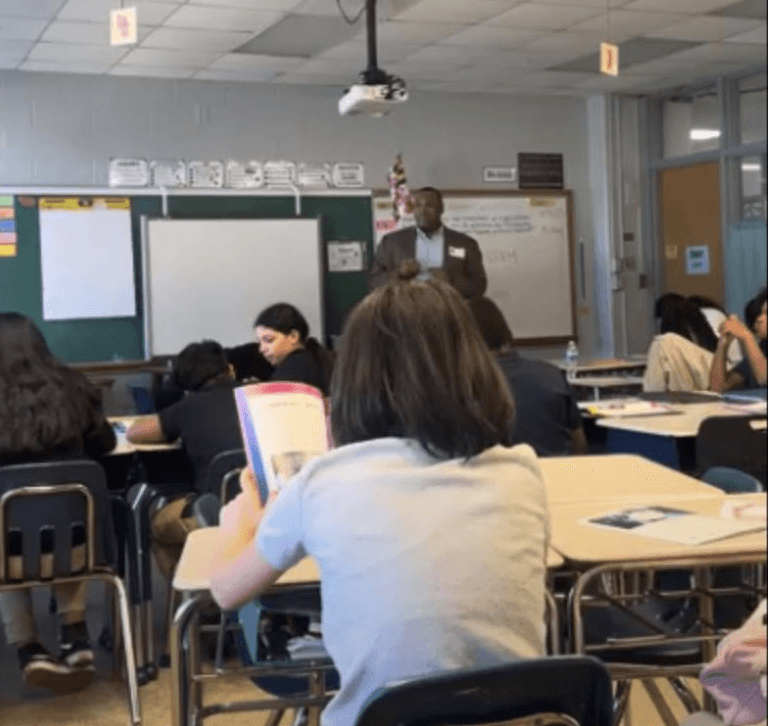 On November 8th, Darnell Washington, Sr. Advisor of Training for the National Cryptologic Foundation (NCF) spent the day with 7th, 8th, and 9th graders at Annapolis Middle School in Annapolis, MD - helping students to understand it is never too early to begin protecting themselves from cyber threats.
Students attending the sessions received the Outsmart Cyberthreats booklet published by the NCF in partnership with Start Engineering.
The NCF supported the Maryland STEM Festival 2023- "STEM DAY," where all the local middle and high schools were visited by professionals in many STEM industries.
Our very own Darnell Washington demonstrated a few of the "tools of the trade," showing students how a wireless sniffer could identify and target the types of devices that were present at the school, and how a weak password could be broken. He also taught students how to create strong passwords and how to identify what information to share versus information to keep private.