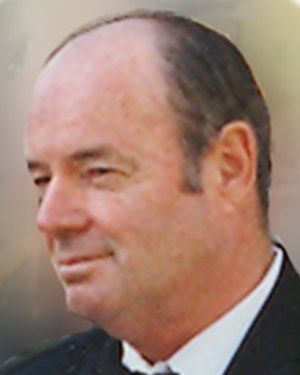 Dennis Arthur McLean, 85, of Westport, MA, passed away on Thursday, August 2, 2018 at Charlton Hospital in Fall River, MA.
Born February 13, 1933 in Waltham, MA, Dennis was the son of the late John James and Margaret (OLeary) McLean. Dennis was the third eldest member of a large, Irish family comprising three sisters and six brothers. By age 17, Dennis had graduated from Waltham High School and completed a year at Northeastern University studying math and physics. He then joined the Army and specialized in Russian at the Defense Language Institute Foreign Language Center in Monterey, CA. After serving in the Army in Germany, he graduated from Boston University with a degree in Slavic Languages and Literature. He married Judith Claire Reynolds, talented artist and poet, on May 27, 1958.
In 1958, he accepted a position with the National Security Agency (NSA) and returned to Germany with his young family to further his language training and passion for hiking and travel. Dennis devoted his many talents over a 35-year career at the NSA where he received the prized GOLDBUG Award, just one of many professional accolades he achieved. During his tenure, which coincided with the throes of the Cold War, he worked at the British equivalent of NSA in Cheltenham, UK, gifting his family with opportunities to travel extensively. These experiences fostered a love of travel among all of his extended family members.
Dennis was an avid reader, and had a thirst for travel, New York Times crossword puzzles, opera music, and the TV show Jeopardy. He demonstrated extraordinary strength, determination, dignity, and bravery in his struggle with cancer on two separate occasions. He listened to others more than he spoke, and supported others when most needed -- in a quiet way that did not bring attention to him.
Dennis leaves behind his wife of 60 years, Judith Claire (Reynolds), and their children: son Brian McLean and his wife, Marilyn of Gilbert, AZ; daughter Jill and her husband, Stuart Drury, of Longmont, CO; and daughter Martha and her husband, Wayne Russell. Dennis was predeceased by his sisters Anne and Esther, and brothers John, Charles and Thomas. He leaves behind sister Margaret; brother Daniel and spouse Mary; and brother Robert. Dennis is survived by four grandchildren: Elizabeth; Jeffrey; Jedidiah; and Ryan. Also surviving Dennis are numerous cousins, nieces and nephews, as well as great-nieces and nephews. A celebration of Dennis life was held in June 2019.
Online condolences may be made at www.legacy.com. The family also would like to express its heartfelt gratitude to the Massachusetts General Hospital medical team, led by Dr. Cristina Ferrone, as well as to Dr. John Yang of The Hudner Oncology Center at Saint Annes Hospital in Fall River, MA.
---
Reflections and Comments from Colleagues/Friends
A personal reflection about Mr. McLean from his Registry sponsor, Mr. Raymond Reed:
In Memory of: Dennis McLean, a superb cryptanalyst, treasured colleague and true friend. Winner of the Gold Bug Award, he relished in solving any problem as though it were a New York Times crossword. His craft at NSA was clearly fun for him, and he made it fun for all who had the privilege of working with him. He was a jewel of NSA. ~ Ray Reed