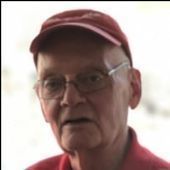 David Curtis Posey, passed away at the age of 74 on August 18, 2021 in Fort Myers, FL. He is survived by his wife of 51 years, Margie Brown Posey of Carrollton, GA; his sons John David Posey (Katrina) and Buck David Posey (Jennifer); grandchildren Taylor Grace, Jack, Reese and Samantha Brown; his brother Eugene Posey (Paula); as well as nieces, cousins and many friends.

David was born in 1947 to parents Evert "Buck" Curtis and Gussie Lee Posey in Pensacola, FL. Because his father was a career serviceperson with the Navy, David had many moves. He loved their time in Newfoundland fishing and hunting. He also enjoyed his time in St. Mary's,MD before landing in Bremen, GA as a teenager. He attended Bremen High School and the College of West Georgia. Soon after graduating he was drafted into the United States Navy during the Vietnam War and served on Guam as a communications technician. After accepting a position with the National Security Agency the family moved to Harrogate, North Yorkshire, England. After moving back to the US, more friendships were made while living in Columbia, MD; Evans, GA; Peachtree City, GA; and Fort Myers, FL.

Alzheimer's Disease took David's independence, but not our memories of the amazing man we know and love. David was an avid history buff (rivaling "Alexa") and sports enthusiast. He enjoyed time with friends at the American Legion and spent many hours cheering on the Atlanta Braves. We will always remember David's love for his wife and family, Georgia Bulldog football, vegetables, and Guinness.

The family extended their sincere thanks to Arden Court and Hope Hospice. A memorial service will be scheduled in Bremen, GA at a future date. Funeral arrangements are under the direction of Fort Myers Memorial Gardens Funeral Home, 1589 Colonial Blvd., Fort Myers, FL 33907, 239-936-0555. Online condolences may be offered at: www.fortmyersmemorial.com.