Event Calendar
NCMF 2018 Membership Meeting & Annual Symposium
Wednesday, October 17, 2018 8:30 am - 3:30 pm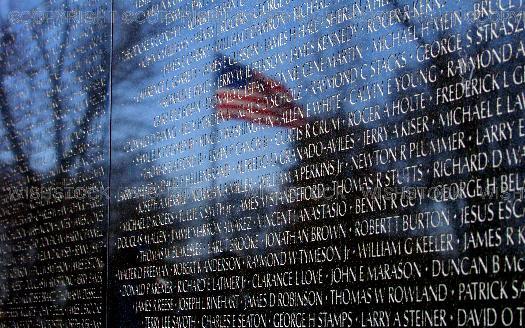 Location:
JHU/APL Kossiakoff Center 11100 John Hopkins Road, Laurel, MD 20723-6099
Description:
CRACK THE SKY, SHAKE THE EARTH - This was the message to North Vietnamese forces that they were "about to inaugurate the greatest battle in the history of our country."

Please join us for the NCMF 20th General Membership Meeting & Symposium on 17 October in Laurel, MD.

PLEASE SEE A LINK TO THE FULL AGENDA/PROGRAM BELOW.

Keynote Speaker Dr. Thomas R. Johnson, former NSA and CIA historian and author of the book American Cryptology During the Cold War 1945-1989: The Complete Declassified Official Four-Volume History of the NSA, will lead off the morning session with a remarkable inside look at his six-year challenge as an NSA historian to write this authoritative work on the success and failures of the NSA cryptology effort during the Cold War era. His work is written with candor and sometimes wry humor that is a refreshing departure from traditional U.S. government histories. Three volumes were declassified and released to the public by NSA beginning in 2014 in accordance with the Freedom of Information Act. Following the release of the fourth volume, the unauthorized publication of the redacted history was offered for sale in March 2017 as an illustrated, well-organized paperback with redactions moved to the margins for a fast-paced, fascinating read. Dr. Johnson is a seasoned speaker and you won't want to miss his entertaining presentation. A limited supply of the book will be available for purchase at the event. (See link below for related article.)

CIA Panel Discussion: A Fifty-Year Perspective. During the morning session, a distinguished panel of CIA historians will provide their perspective on the CIA and the wars in Southeast Asia; CIA Chief Historian, Dr. David Robarge, will also provide a comparison between the Vietnam War and today's war in Afghanistan.
CIA Panelists:
Dr. David Robarge, CIA Chief Historian
Mr. Gary Keeley, CIA Staff Historian
Mr. Randy Burkett, CIA Staff Historian
Dr. Clayton Laurie, CIA Staff Historian

NSA Panel: Center for Cryptologic History Seminar on the Tet Offensive. During the afternoon session, a distinguished panel of NSA historians and former NSA field personnel who were assigned to the NSA Watch Center in Saigon at the time of the 1968 Tet Offensive will give their firsthand accounts of the series of coordinated surprise attacks on U.S. and ARVN forces that is now considered by many to be the turning point of the Vietnam War.
NSA Panelists:
Dr. David Hatch, NSA Historian and Technical Director for the Center for Cryptologic History (CCH),
Mr. Greg Nedved, NSA CCH Historian, also presenting a short overview of the Codetappers
Mr. Thomas Fogarty, NSA Retired
Mr Jack Barrett, NSA Declassification Center Staff
Mr. Cassian (Cash) O'Rourke, NSA Declassification Center Staff

Film Clip:
Panel discussions will be preceded by a 1968 film clip featuring Walter Cronkite and his proclamation to the American public that the Vietnam War was "unwinnable." This statement and his trip to Vietnam in February 1968 are viewed by many to have begun the erosion of public support for the U.S. war effort in Vietnam.

The annual meeting will also include updates about the Foundation, Museum, and New Museum Project.

*** A downloadable flyer to share with friends, colleagues, and others in your community is linked below. Please see the "Call for Volunteers" message below, as we appreciate your help in spreading the word about our valuable and interesting programs.

Please stay tuned to this Event Calendar page and to our e-newsletters for program updates and news.

REGISTRATION INFO

The registration fee for NCMF members is $25. The fee for non-members is $50 and includes a one-year NCMF basic membership. Registration includes continental breakfast (8:15 to 9:00 am) and lunch (noon to 1pm).

ALTHOUGH REGISTRATION IS NOW CLOSED, WE CAN ACCEPT UP TO 10 WALK-INS. PLEASE CONTACT THE OFFICE AT 301-688-5436 IF YOU WOULD LIKE TO REGISTER AT THE DOOR.

For Driving Directions: see jhuapl.edu

Please also remember to check out our book sales in the lobby during lunch and breaks.

CALL FOR VOLUNTEERS: The NCMF is looking for volunteers to help publicize the cryptologic programs we sponsor throughout the year. If you live in a retirement community, belong to a senior center, and/or visit other public places where events can be posted, please consider helping us spread the word. The upcoming NCMF General Membership Meeting & Annual Symposium on 17 October, which will focus on the Vietnam War, is a case in point. You can download a flyer about the event via the link below. We can also send flyers via post or e-mail, or make them available at the foundation office. Please e-mail cryptmf@aol.com if you are able to help. We encourage you to tell friends and family about these interesting and valuable programs.

This form stopped accepting submissions on October 15, 2018 11:30 pm EDT.