Event Calendar
Armed Forces Day Celebration at the NCM
Saturday, May 19, 2018 10:00 am - 3:00 pm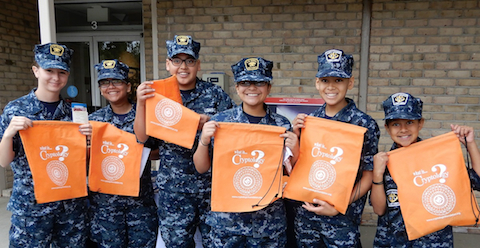 Location:
National Cryptologic Museum - 8290 Colony Seven Road, Ft. Meade, MD
Description:
*WEATHER UPDATE* - the Celebration will still take place on Sat. May 19th with plenty of activities and events for visitors to enjoy. The activities will take place either indoors or under canopies. Some activities will unfortunately not be possible. Please see below for a full list of the activities that will still take place. PLEASE ALSO NOTE - the updated schedule of events provided as a PDF link at the end of the page.

The National Security Agency invites the community to the National Cryptologic Museum (NCM) on Saturday, 19 May from 10am to 3pm to celebrate the Armed Forces and police officers serving in the U.S. and around the world. Come celebrate the men and women serving in the Active and Reserve Components of the military and law enforcement. The annual event allows people of all ages to meet some of these national heroes - "America's Sons and Daughters" - and have some fun at the same time! This is a free event, open to all ages. Parking is also free.

Below are the activities & displays the Museum will be able to accommodate: (*changes are possible)

Displays & Activities:

2nd Military Working Dog Display (No dog)
4th Infantry Platoon (WWII table and displays only, possible one jeep)
32nd Civil Support Team Bio Mobile Lab (USA National Guard)
70th ISRW (USAF)
200th Military Police U.S. Army Reserve Family Programs
241st Military Police (Ft. Meade)Ambassadors Jazztet
Baltimore County Veterans Center, VA
Civil Air Patrol
Cold War Museum
Ft. Meade Police (Civilian)
Government Employees' Benefits Association
Ham Radio
K-12 STEM Education Outreach
Korean War
Maryland State Police Underwater Recovery Team
Military Cyber Professionals Association
National Cryptologic Museum Foundation
SHAPE
Nautical Knot Tying (Junior Sailors Association)
NSA Police K-9
NSA Police Mobile Command Unit
NSA Police Sobriety Goggles
NSA Police Weapons of Mass Destruction Vehicle
Tower Federal Credit Union
USAA
USMC Silent Drill Platoon (TBD)
US Naval Sea Cadets

Snow Cones Courtesy of the NCMF
Food/Drinks/Snacks (Marine Cryptologic Support Battalion, USMC)

Other activities will include:

"Making the Rank" Hunt (for kids' free Snow Cones)
Military Photo Cut-Outs for kids
Spot Tours of Museum Displays

As always - the National Cryptologic Museum Foundation will have a table at the event. Be sure to stop by for cool crypto or museum-related freebies!

Want to share this event with others? Download the flyer linked below to post in your community or give to friends and family.

The NCM is located at 8290 Colony Seven Road, off exit 10A on Rt. 32, adjacent to Fort George G. Meade, MD.