#CyberChats Podcast 002:  It's Defense Against the Dark Arts! - featuring guests Thomas Weeks and Ilana Payne
 
---
Episode Details
How is it possible to practice essential cyber skills or understand the 'dark arts' of how hackers take your information? Cyber ranges! As well as some clever Capture the Flag (CTF) challenges of course!
In this episode, we talk about practicing cyber "on-the-range" and learn a little bit about how to secure our own systems. Our guests share their points of view on the merits of cyber ranges, as well as how the state of Virginia is mobilizing to bring more schools and kids to participate in the cyber pipeline. We also talk about what sorts of skills you need to get into cybersecurity and how anyone at any level shouldn't be afraid to learn the ropes, or at least some Linux…
For this week's Episode Challenge, the Virginia Cyberrange has generously allowed us the use of one of their sites for a fun web challenge that's not too much of a 'sekret.' Even if you don't uncover the answer this week, you'll be able to observe some fun ways to hide information on websites.
Although the challenge for Episode 002 is closed, you can see the challenge below and view the Challenge Solution video via YouTube.
*The views, thoughts, and opinions expressed are the speaker's own and do not represent the views, thoughts, and opinions of the National Cryptologic Foundation. The material and information presented here is for general information purposes only.
---
Listen to the Podcast - plus see video & transcript options.
View our full video interviews with Ilana Payne and Thomas Weeks.
View the episode transcript.
Check out the Challenge Solution video via our YouTube channel.
---
Episode Guests - click on each to learn more
---
Episode 002 Challenge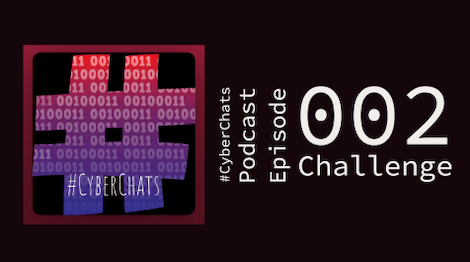 Sekrit Skwerl is considering a new career, but is keeping it sekrit! There is a flag
double-hidden somewhere at http://sekritskwerl.com/more_sekrits
*Be sure to start at this webpage linked above as there are flags hidden elsewhere… However, you might need another website or tool to help you solve this challenge… hint! hint!*
Special thanks to the Virginia Cyber Range for creating and sharing this challenge with us!
(CC)2023-02-06 Virginia Cyber Range, [CC BY NC]
**The answer is not stored on this website**
This challenge is now closed for submissions. View the Challenge Solution video via YouTube. And remember to check the Leaderboard page to see your progress!
---