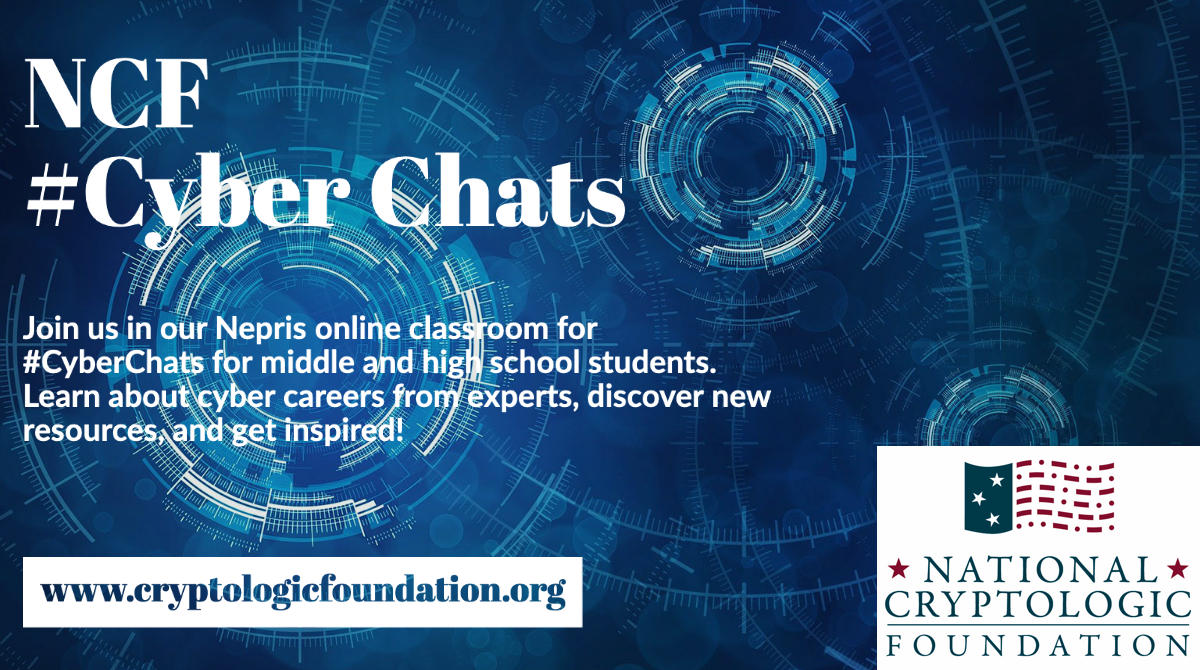 Title of Chat: The Path to Data Privacy Starts with Data Care
Chat Presenter: Cyndi Gula of Gula Tech Adventures
Date of Chat: 28 Jan 2022
Link to Recording: View a recording of this Chat via the NCF #CyberChats Playlist on YouTube.
Description of Chat: Data Privacy Day is an "international effort to empower individuals and businesses to respect privacy, safeguard data, and enable trust" led by the National Cybersecurity Alliance. Data privacy is of greater concern the more connected we become with the world through the Internet.
During this NCF #CyberChats session, Cyndi Gula of Gula Tech Adventures helps students to learn practical ways to employ "data care" in their day-to-day life.
This Chat was originally presented via Nepris.com. You can also view a recording of this Chat via Nepris if you have an account.
Learn about upcoming NCF #CyberChats & view the archives of prior Chats.
Key Questions
How do we define 'data'?
What is data care?
What types of data can we protect and keep private?
Why is data privacy necessary?
How can my data be exploited?
Outcomes
Students will learn ways to protect their data while using technology and will gain an understanding of the necessary steps to take care of our data, just like we take care of our health and financial data.