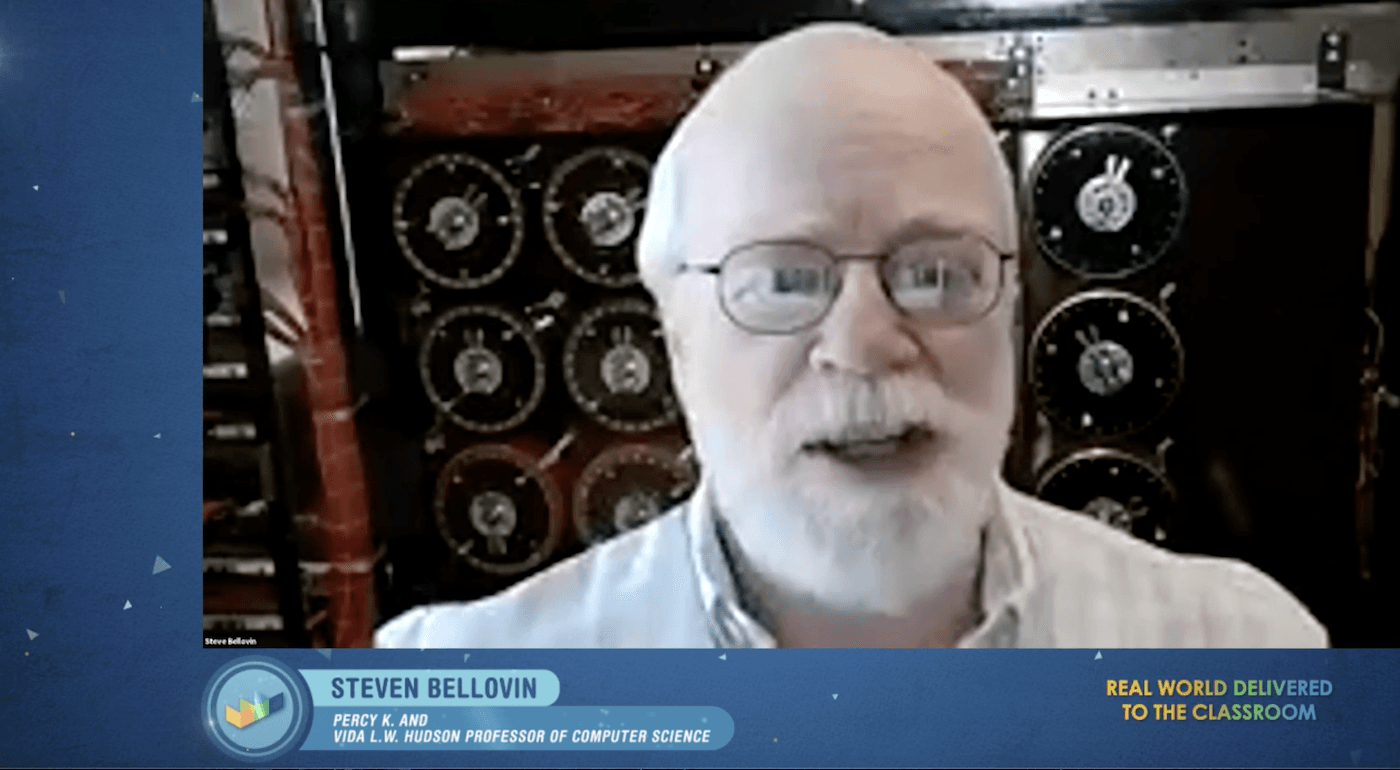 Date of Chat: 21 May 2020
Chat Title: Careers in Systems Security
Chat Topics: System Security and Cyber Careers
Chat Presenter: Steve Bellovin of Columbia University
Recording: View a recording of this Chat via our YouTube channel.
More #CyberChats: Learn more about NCF #CyberChats and our Podcast.
During this #CyberChats session, Steve Bellovin of Columbia University presents a broad introduction to system security principles in cybersecurity along with a variety of his career experiences. Steve provided additional slides to accompany his presentation. Click to view the slides.
This Chat took place via Nepris online.