8th Annual Maryland STEM Festival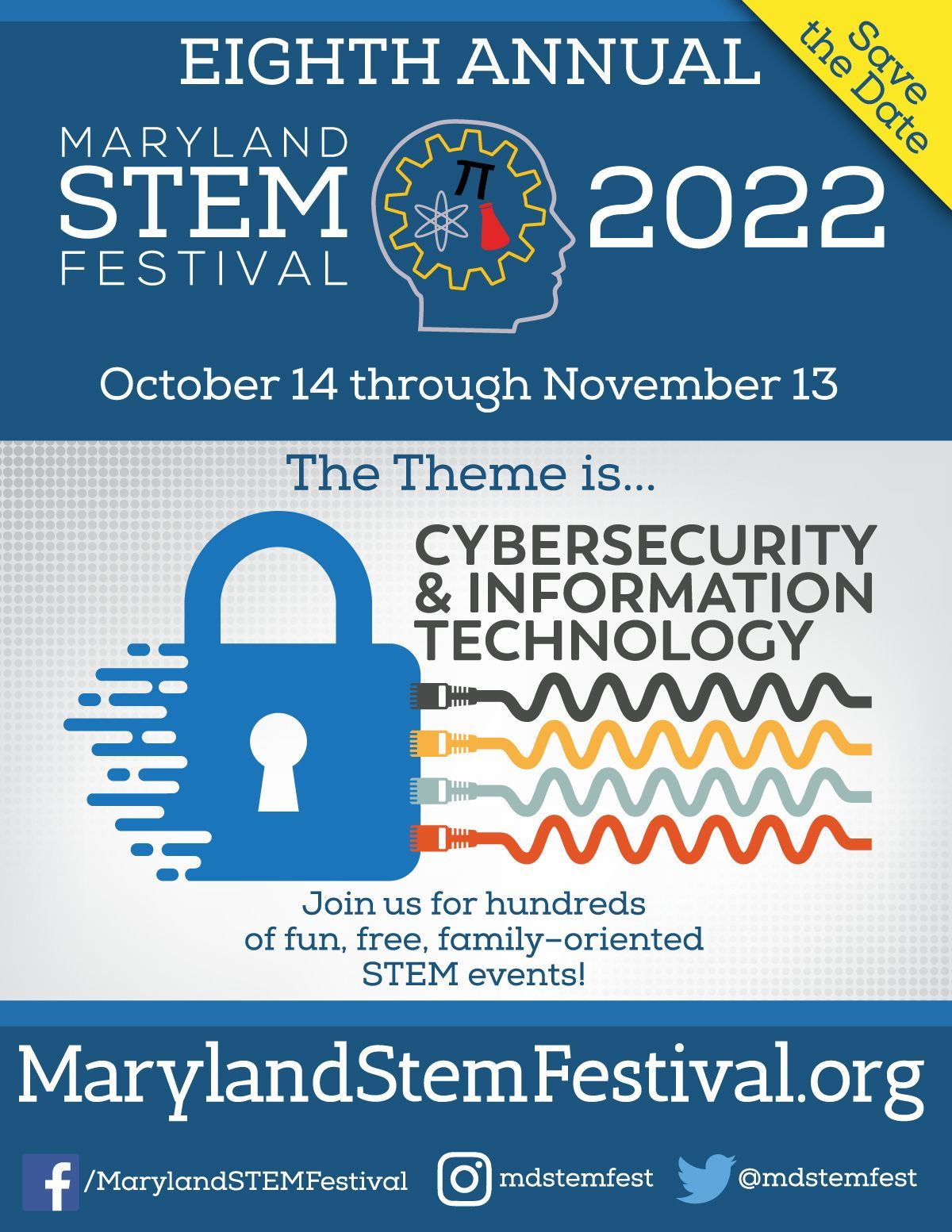 SAVE THE DATE! And please stay tuned for more information about the 2022 MD STEM Fest events. This year's theme is Cybersecurity & Information Technology and the NCF is a Bronze Sponsor. We are looking forward to participating in what promises to be a fun, educational festival for families across the state of MD.
There will be NerdINT: Four Nights of STEM at the NCM - a MD STEM Festival Event. During these evenings, the NCF will attend and have information about our online cybersecurity game series, upcoming #CyberChats Podcasts, and more.
Event Times: The NCM will hold 4 nights of STEM events on Wednesdays: 19 October, 26 October, 2 November and 9 November from 5pm to 7pm.
Description:
For STEMFest 2022, the National Cryptologic Museum will hold NerdINT: 4 nights of STEM at the NCM. There will be exhibits and different hands-on activities each week related to cybersecurity and information technology. Come one week, or attend all 4 nights to experience NerdINT activities.
Suitable for Elementary, Middle, and High School
See the links below for more MD STEM Fest details...