Cocktails and Codebreakers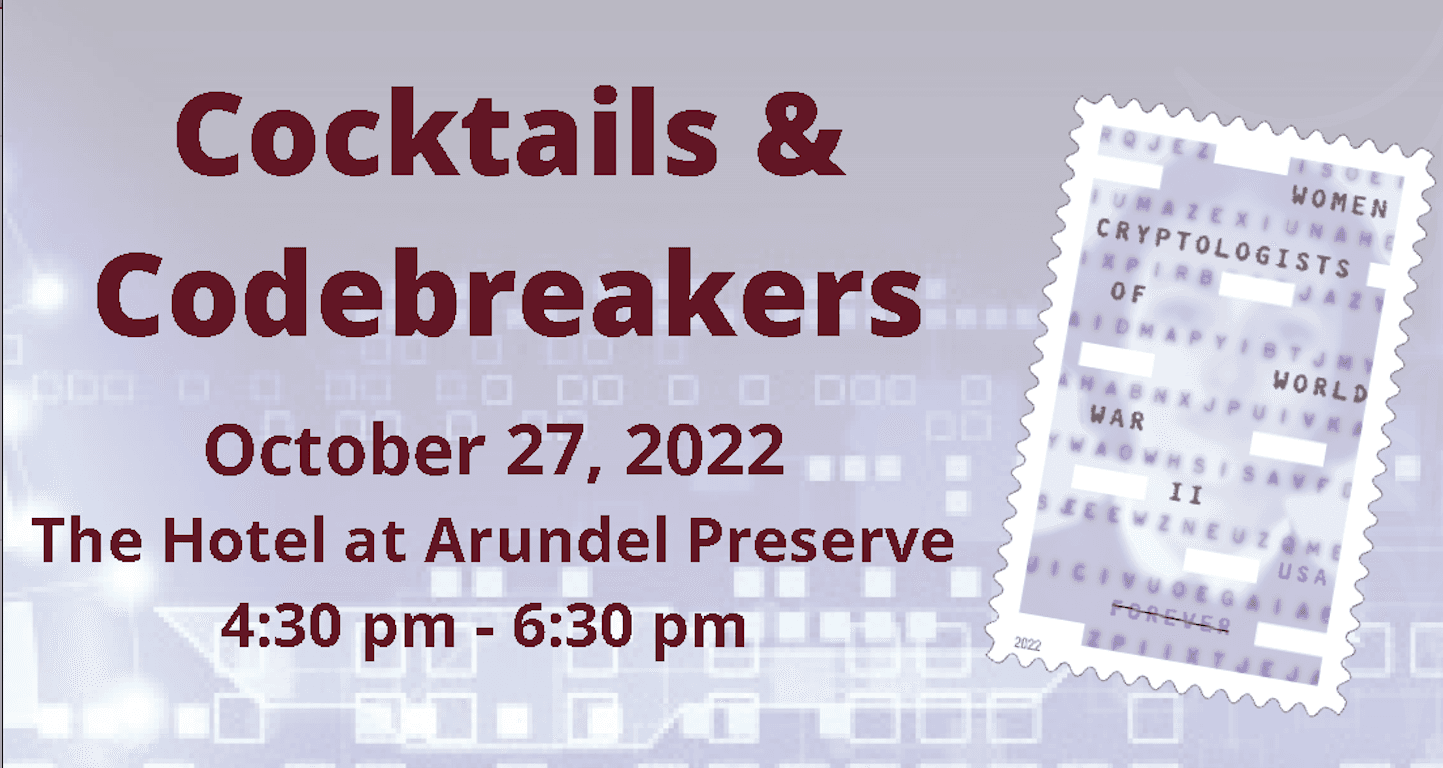 Please join the National Cryptologic Foundation (NCF) and the Intelligence and National Security Alliance (INSA) for Cocktails and Codebreakers, a celebration of women in codebreaking. Cocktails and Codebreakers 2022 is sponsored by HUMAN Security.
We invite you to help us pay tribute to the rich history of trailblazing women in cryptology, to include recognizing the United States Postal Service's launch of a Women Cryptologists of WWII stamp.
The program will feature special guest Mr. Bill Nye who will speak about his mother who was a WWII cryptologist with the WAVES. See below to learn more about Mr. Nye.
Please stay tuned for more details to come about additional speakers and special guests.
When: October 27, 2022, 4:30 pm - 6:30pm
Where: The Hotel at Arundel Preserve: 7795 Arundel Mills Blvd, Hanover, MD 21076
Special Guest Speaker Mr. Bill Nye
Please stay tuned for more program details to come.
Many thanks to our Generous Sponsors:
Event Title Sponsor: HUMAN Security
Registration Sponsor: Black Cape
Individual Tickets and Corporate Sponsorships: Available at a variety of levels with varying options for recognition. Many are exclusive opportunities - so act quickly before they are gone. Please click the Register Now button (once registration opens) to see the available options.
About Our Special Guest Speaker - Mr. Bill Nye
Bill Nye is an American science educator, engineer, comedian, television presenter, inventor, keynote speaker, and New York Times bestselling author. In his role as the creator and host of the Emmy Award-winning television series "Bill Nye the Science Guy," Nye helped introduce viewers to science and engineering in an entertaining and accessible manner, fostering an understanding and appreciation for the science that makes our world work.
Today, Nye is a respected champion of scientific literacy who has challenged opponents of evidence-based education and policy on climate change, evolution, and critical thinking. He currently serves as CEO of The Planetary Society, the world's largest and most influential non-governmental space organization, co-founded by Carl Sagan. He is also a frequent television guest on national news programs, and host of the science-themed podcast "Science Rules! With Bill Nye," and an executive producer and host of the upcoming science series, "The End is Nye," which will air on Peacock in 2022.
If you have questions about the program or sponsorship options, please contact Rebecca Diamond at rdiamond@cryptologicfoundation.org