Kemba Walden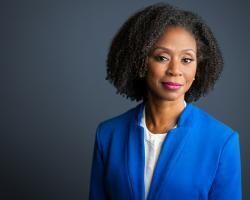 Kemba Eneas Walden is the Principal Deputy National Cyber Director in the Office of the National Cyber Director. Previously, she served as Assistant General Counsel in Microsoft's Digital Crimes Unit (DCU) responsible for launching and leading DCU's Ransomware Program. Kemba also served as a working group co-chair of the Ransomware Task Force and contributed to its report. Kemba started her career at Microsoft as Senior Counsel for Cyber and Democracy providing legal counsel to the Defending Democracy Program through the 2020 Presidential Election. Prior to Microsoft, Kemba spent a decade in government service at
the Department of Homeland Security. At DHS, Kemba held several attorney roles, specifically as the lead attorney for the DHS representative to the Committee on Foreign Investment in the United States (CFIUS) and then as a cybersecurity attorney for the newly created Cybersecurity and Infrastructure Security Agency
(CISA), and its predecessor, which is responsible for cybersecurity, telecommunications, and infrastructure resilience. Kemba negotiated complex data protection, information sharing, risk mitigation, and national security agreements, supported DHS's cybersecurity and risk management efforts in several critical
infrastructure sectors. Upon her departure from DHS, her energy was spent as the primary cybersecurity legal advisor to the Elections Task Force (now known as the Elections Security Initiative).
In addition to her work at Microsoft, Kemba was appointed to the inaugural Cyber Safety Review Board and serves as an Adjunct Professor at Georgetown University in the School of Continuing Studies teaching a course entitled "Information Security Laws and Regulatory Policy." Kemba also serves on the Advisory Committee to the American Bar Association Standing Committee on Law and National Security during the
2021-2022 Bar Year.
Kemba graduated from Hampton University in Hampton, Virginia with a B.A. in Political Science, from Princeton University's School of Public and International Affairs with a Master's in Public Affairs, and from Georgetown University Law Center.
---
Mr. Bill Nye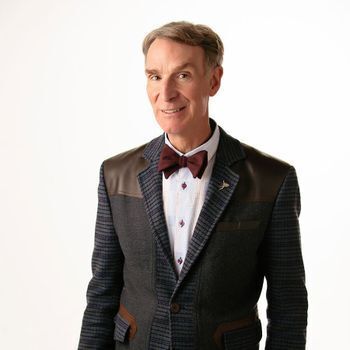 Bill Nye is an American science educator, engineer, comedian, television presenter, inventor, keynote speaker, and New York Times bestselling author. In his role as the creator and host of the Emmy Award-winning television series "Bill Nye the Science Guy," Nye helped introduce viewers to science and engineering in an entertaining and accessible manner, fostering an understanding and appreciation for the science that makes our world work.
Today, Nye is a respected champion of scientific literacy who has challenged opponents of evidence-based education and policy on climate change, evolution, and critical thinking. He currently serves as CEO of The Planetary Society, the world's largest and most influential non-governmental space organization, co-founded by Carl Sagan. He is also a frequent television guest on national news programs, and host of the science-themed podcast "Science Rules! With Bill Nye," and an executive producer and host of the upcoming science series, "The End is Nye," which will air on Peacock in 2022.
During his presentation for Cocktails & Codebreakers in October 2022, Bill shared memories of his mother Jacqueline Jenkins-Nye, who served as a WWII codebreaker. See Nye's family photos below. Read an article about our interview with Bill Nye (conducted prior to the event in October 2022).
---
Mr. Greg Myre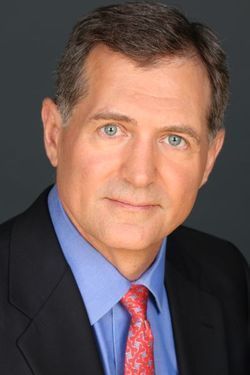 Greg Myre is an NPR national security correspondent with a focus on the intelligence community, a position that follows his many years as a foreign correspondent covering conflicts around the globe. He was previously the international editor for NPR.org, working closely with NPR correspondents abroad and national security reporters in Washington. He remains a frequent contributor to the NPR website on global affairs. He also worked as a senior editor at Morning Edition from 2008-2011.
Before joining NPR, Myre was a foreign correspondent for 20 years with The New York Times and The Associated Press. He was first posted to South Africa in 1987, where he witnessed Nelson Mandela's release from prison and reported on the final years of apartheid. He was assigned to Pakistan in 1993 and often traveled to war-torn Afghanistan. He was one of the first reporters to interview members of an obscure new group calling itself the Taliban. Myre was also posted to Cyprus and worked throughout the Middle East, including extended trips to Iran, Iraq, Syria, Lebanon, Turkey, and Saudi Arabia. He went to Moscow from 1996-1999, covering the early days of Vladimir Putin as Russia's leader. He was based in Jerusalem from 2000-2007, reporting on the heaviest fighting ever between Israelis and the Palestinians.
In his years abroad, he traveled to more than 50 countries and reported on a dozen wars. He and his journalist wife Jennifer Griffin co-wrote a 2011 book on their time in Jerusalem, entitled, This Burning Land: Lessons from the Front Lines of the Israeli-Palestinian Conflict.