NCMF 2020 Winter Cryptologic Program Featuring Ms. Jonna Mendez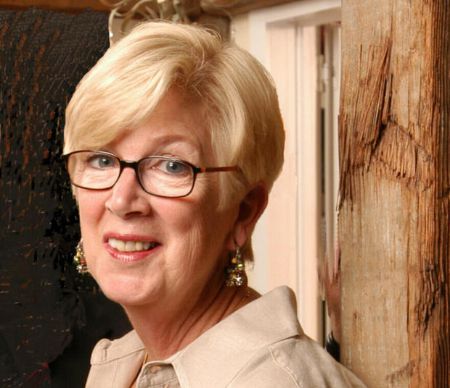 REGISTER NOW! The NCMF's 2020 Winter Cryptologic Program will feature CIA Officer (Ret) Author/Chief of Disguise, Ms. Jonna Mendez.
Can you change your appearance completely while walking down a crowded street in Moscow? Can you elude the KGB by pressing a button while rounding a corner? Can you fool the president while briefing him in the Oval Office? The CIA's former Chief of Disguise Jonna Mendez tells it all in her presentation to the NCMF on 19 February 2020.
Jonna Hiestand Mendez is a retired CIA intelligence officer with 27 years of service during which she served tours of duty in Europe, South Asia and the Far East. She joined the CIA's Office of Technical Service in early 1970 and within a few years was overseas as a Technical Operations Officer with a specialty in clandestine photography. Her duties included training the CIA's most highly placed foreign assets in the use of spy cameras and processing the intelligence they gathered.
Retiring in 1993, she had risen to the position of Chief of Disguise earning the CIA's Intelligence Commendation Medal. Since that time she has continued her career as a fine art photographer, a consultant/lecturer and an author. Jonna's photography can be viewed at: pleasantvalleystudios.com.
With her husband, Tony Mendez, whose CIA career was the inspiration for the movie Argo, Ms. Mendez coauthored the acclaimed books Spy Dust and The Moscow Rules. This presentation will focus on secret tactics employed against the KGB during the Cold War when the couple created James Bond-style gadgets and ingenious disguises that enabled CIA agents to outmaneuver the KGB.
REGISTRATION INFO
The deadline to register is 13 February 2020.
The registration fee includes lunch and is $25 for members and guests. For your convenience, we offer easy online registration. Click the red REGISTER NOW button (typically located near the top of this page).
Or you may mail-in your registration fee using the Flyer/Registration form linked below. Please mail checks to NCMF - P.O. Box 1682 Fort George G. Meade, Maryland 20755-9998, and include the names of all registrants. For more details, please call the NCMF office at 301-688-5436.
***** Are you a member of a book club, affinity group or other social/ retirement communities? We hope you will let your friends and neighbors know about our programs which feature experts on a variety of interesting topics. Help us to spread the word by posting one of our program event flyers on bulletin boards or other prominent places. If you do not receive a flyer by mail, you can download a PDF version (see link below and also on our Quarterly Programs page). We look forward to seeing you and your friends at our events.
MORE ABOUT THE SPEAKER
Learn more about Ms. Mendez via the link to her website provided below. You can also learn more about her in a December 2019 Wall Street Journal article, linked below.