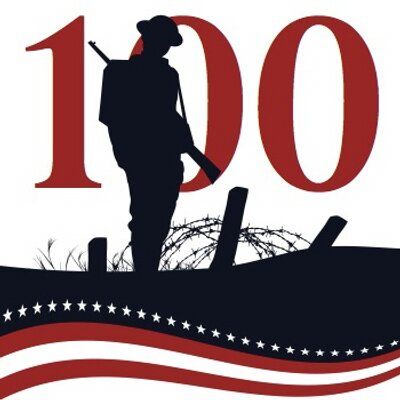 The NCM's Lou Leto shared with the World War I Centennial Commission about upcoming activities and exhibits (Summer 2017) planned at the Museum for the WWI Centennial.
Four Questions for Lou Leto
"The best at secure communications gains a great advantage"
By Chris Isleib, Director of Public Affairs, U.S. World War One Centennial Commission (FULL ARTICLE)
Cryptology was a huge part of the World War I effort, yet the story is one that is not widely known. Lou Leto, of the National Cryptologic Museum, reached out to share about the activities planned at the Museum for the World War I Centennial. These activities include some interesting new exhibits, and fascinating public programs.
The museum houses several exhibits and displays dealing with the cryptologic aspects of World War I. They include the Zimmermann Telegram, the World War I Radio Intercept Site, and the Native American Code Talkers. Each has a unique and important story to tell about America's role in The Great War. The Zimmermann Telegram exhibit, for example, highlights how a decoded message changed the course of history. The exhibit of the intercept site is important in telling the story of radio communications and interception. Signals could be intercepted without being in close proximity to the transmitter or transmission lines and could provide vital information about enemy tactics and strategy. As World War I was the first time messages could be sent using radio, the U.S. Army Radio Intelligence Section used their newfound capabilities to "spy" on enemy conversation.
Click to read the full article on the World War One Centennial Commission's website.
Return to our HOME PAGE.
Visit the Cryptologic Bytes archives via the "Return to List" link below.