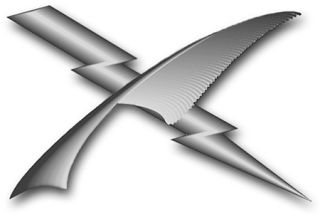 In this very thorough article on StationHypo.com, learn all about the history of the Cryptologic Technician rating and Cryptologic Officer designators.
History of CT Rating and Cryptologic Officer Designators
via StationHypo.com (see link below)
Dated 4 Nov 2015
Source: CTRCM John "Gus" Gustafson, USN-Ret
Updated: CWO3 Mario Vulcano, USN-Ret
Here's the intro just to get you started....
"Today's Cryptologic Technician can trace their roots back to those enterprising Radiomen who taught themselves the Japanese Katakana code in the early to mid-1920s and established the first intercept station at Shanghai, China. During the summer of 1927, five Marines attended Katakana training in Shanghai and in September 1927 were transferred to Peiping where, under the leadership of CRM Dorman A. Chauncey, established the second radio intercept station.
The Marine detachment in Peiping performed the first known temporary deployment of Communications Intelligence personnel when two Marine operators, along with Chief Chauncey, deployed aboard the USS TRENTON (CL-11), and two additional Marine operators deployed aboard the USS MEMPHIS (CL-13) for the entire month of September 1928. Presumably this mission was to copy traffic from Japanese fleet exercises.
The success of these early intercept operations led to the establishment of a permanent school on the roof of the Main Navy building on Constitution Avenue in Washington DC where especially qualified Radiomen were trained to intercept and analyze foreign radio communications. During the 12 year life of this school at least 176 (150 Navy and 26 Marine), enlisted radio operators received their training. The group became known as the On the Roof Gang (OTRG). Many of these graduates formed the nucleus of the communications intelligence operations in the Pacific at the beginning of World War II.
The early ratings involved in the communications intelligence arena were what we now identify as "general service" ratings. Prior to World War II the majority of these ratings were Radioman and Yeoman. The need for qualified communications intelligence personnel greatly expanded during World War II and by 1943 the following ratings were part of the complement of the activities under the cognizance of OP-20-G:
· Yeoman
· Radioman
· Specialist I (Punched Card Accounting Machine Operator)
· Specialist P (Photographic Specialist)
· Photographers Mate
· Machinist Mate
· Electricians Mate
· Telegrapher (for teletype)"
Visit StationHypo.com to view the rest of the article.
Return to our HOME PAGE.
Visit the Cryptologic Bytes archives via the "Return to List" link below.