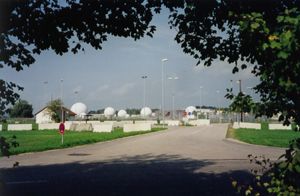 Eavesdroppers in Disguise
By Jeffrey T. Richelson
August 2012
Supersecret 7500-series satellites for years soaked up Soviet communications, while most assumed they performed missile warning missions.
The Aug. 7, 1968, issue of the New York Times carried an article with the intriguing title, "A Secret Payload Is Orbited by the US." John Noble Wilford reported that the previous day, an Atlas-Agena D rocket "shot into Earth orbit ... a supersecret payload that may include new military surveillance sensors." He noted the Air Force would acknowledge an "experimental payload" had been launched from Cape Kennedy, Fla., but nothing more. In addition, Noble wrote that some reporters had been discouraged from asking questions by officials involved in the launch.
An Air Force index of missile launchings noted "it was the first closed launch from the Cape since 1963" and that "newsmen assigned various unofficial designations of their own to the payload."
What the newsmen and other observers had in common was the belief the secret payload was an infrared warning satellite designed to detect Soviet and other nations' missile launches........
Read more of Richelson's article online in Airforce Magazine.
Jeffrey T. Richelson is a senior fellow and consultant of the National Security Archive in Washington, D.C., and author of nine books on intelligence and military topics.