SecureXperts-NCF Donation of Secure Computing Equipment to MISI Honors Dr. Scott R. Dade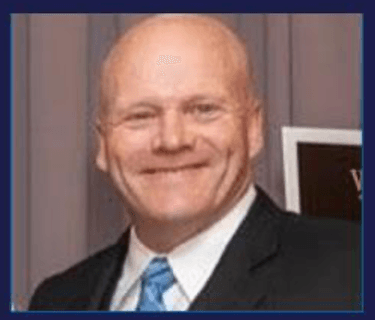 On behalf of the National Cryptologic Foundation (NCF) - SecureXperts, Incorporated has donated to the Maryland Innovation and Security Institute (MISI) secure computing  equipment for workforce development and training programs affiliated with the DoD Cybersecurity Academic Centers of Excellence. This equipment, valued at close to $80,000, includes a physical enclosure providing TEMPEST countermeasures that can be deployed and used for classified information from alternative work environments. The physical enclosure used for the Black Pearl System has been renamed the - Digital Asset Defense Environment,  ("DADE") and dedicated in memory of Dr. Scott R. Dade, former NSA and Cyber Command program manager who unexpectedly passed away in September 2022.
Darnell Washington, Sr. the NCF's Advisor of Training and Chris Lamb, SecureXperts Vice President of Sales -  announced the dedication and the AFCEA TechNet event in Augusta, GA on August 14, 2023. 
Gallery of Photos from Dade Dedication at MISI
MISI Dade Dedication 2023
About Dr. Scott R. Dade
MSGT. Scott Ronald Dade USAF, Retired, 60, passed away suddenly Thursday, September 22, 2022.
Dr. Scott Dade was born (Dec. 2, 1961) in Cleveland, OH, the only son of the late Arthur Carl and Nancy Paulette Dade.
At 21, Scott joined the Airforce, which took him around the world. In 1985 he met his wife Tracy in Nottingham, England, while stationed at Lakenheath Air Force Base. They had a whirlwind relationship and married after 14 months of dating. After they got married, they moved to Madison, OH, for a short time. After a few months in Ohio, they moved to Hurrebt Field Air Force Base, Florida, where they had their beloved children.
While working with the Airforce, Scott earned his Bachelors degree from St. Leo College and his Masters Degree from Troy State, Montgomery. After he retired from the Airforce, he was recruited by BOA in Charlotte, NC, to blend learning programs that impacted 900 Associates. While there, he earned an ASTD Recognition of Excellence Award and moved into a leadership development role. While working there, he earned his EDD and coached the boys in football. Scott was drafted to coach the misfit team every year, and he said I am not coaching again at the end of each season, yet every year someone would reach out to ask him, and Scott always said yes.
After 10 years at BOA, he left to join the NSA in Maryland, where he led multiple teams developing research and targeting multi-level certifications that were accepted across the intelligence community. After a few years, Scott left his comfort zone and moved to US CyberCom, where he leveraged rapid acquisition processing and tools to drive innovation through partnerships, prototyping, and the development of future cyber capabilities. He went on to lead the Cyber Nation Mission Force partnership division establishing intergovernmental, military service, and foreign partnerships. Scott returned to his passion for learning and workforce development by transferring to the National Cryptologic University, NSA Georgia at Fort Gordon, GA. He led four Colleges specializing in Cryptologic, Cybersecurity, Leadership, and Business, as well as Language and Area studies.  He was dual-hatted as the D/Chief of the new Talent, Learning, and Development organization, where he is focused on training and the development of the workforce of today and tomorrow. Scott was a frequent public speaker and published author.
He was married to his beloved wife Tracy for 36 years. He was a lifelong fitness enthusiast. Scott and his lovely wife moved to Aiken, SC in March 2022 and felt like Aiken was finally home.
Scott is survived by his beloved wife, Tracy Hunt Dade; daughters, Jacklyn (Matthew) Wolfe, Aiken, Rachel Dade, Aiken; sons, Matthew (Megan) Dade, Greenbelt, MD, Joshua (Taylor) Dade, Huntersville, NC; and grandchildren, Jack Wolfe, Charlie Dade, and Cyria Gorman. He was also survived by his beloved Uncle, Ron (Cindy) Dade, Chuck (Diane) Dade, Chuck (Carol) Paulette, and Tom Paulette and their families.