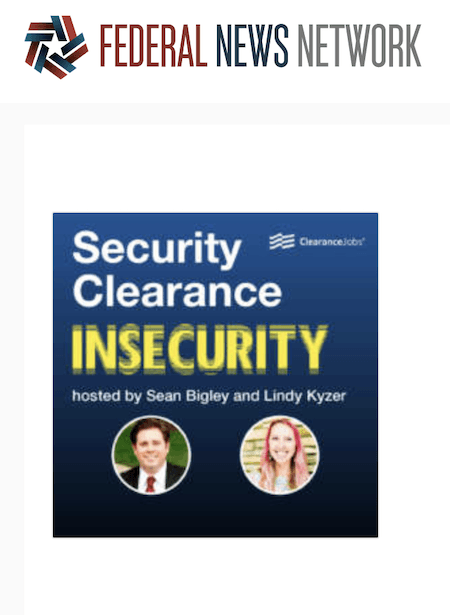 In September 2023, NCF President & CEO Laura Nelson was a guest on Federal News Network's "Security Clearance Insecurity" podcast. (More about the podcast below.)
During the episode, Laura talks about today's ongoing need for cryptologists and codebreakers, the NCF's comprehensive programming to help educate and inform the next generation of codebreakers, and what attendees at the NCF/INSF upcoming Cocktails & Codebreakers event can expect.
Listen to Laura's interview for the Podcast.
About the Security Clearance Insecurity Podcast
Millions of jobs require a U.S. government security clearance. Getting or keeping one is an anxiety-inducing process shrouded in mystery, and sometimes, urban legend. From drug use and bankruptcy to cryptocurrencies and motorcycle gangs, we unpack all of your top (or most unexpected) security clearance questions. We also talk with some of the leading experts and government officials charged with overseeing the security clearance process and establishing security policies. Security Clearance Insecurity demystifies security clearances, delivers expert insight, and answers the questions you'd never ask at work. Hosted by ClearanceJobs.com's Lindy Kyzer and Sean Bigley, security clearance legal correspondent and regular ClearanceJobs contributor.