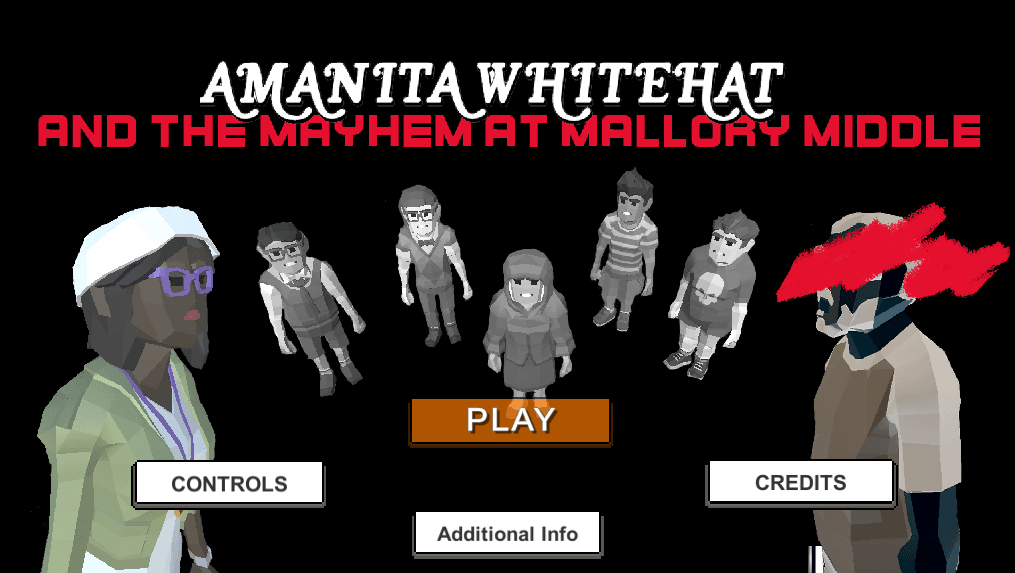 We invite you to get a sneak peek of our new Amanita Whitehat online cyber game by playing the Beta version (launches Feb 3rd) and sharing your feedback with us. We welcome all feedback and will incorporate suggestions into the final release - scheduled for March 2023.
You will play the game as American Cyber-Warrior Amanita Whitehat, to unravel the dastardly plans of would-be hackers and con-artists in this game about Cybersecurity and Data Care.
Amanita Whitehat, a trained cybersecurity professional, has been called in to resolve issues related to malicious technological practices. As the player, you can guide Amanita through a series of technical challenges to help the students and teachers of Mallory Middle School.
You will learn about common tactics that scammers and hackers use to gain access to sensitive information, what they do with it, and how to protect yourself from their villainous intentions. Uncover the nefarious schemes of Darius Blackhat and put an end to his reign of criminal cyber terror.
The Beta launch will take place on February 3rd, right here on cryptologicfoundation.org/game2