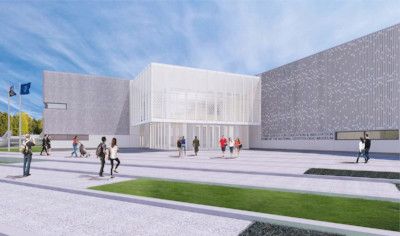 We are pleased to share some good news regarding funding for the New Museum Project in this brief Project Update, as of 19 March 2020:
The final MD FY2021 Capital Budget passed by the General Assembly before they adjourned includes a $125K appropriation to the NCMF for a Matching Grant, to be used for the construction or equipping of the Cyber Center for Education and Innovation- Home of the National Cryptologic Museum (CCEI/NCM).
 
This is the eighth consecutive year that the General Assembly has included such an appropriation for the project. The total of these matching grants appropriated for the CCEI/NCM is $4.9M.
 
Of these grants, the NCMF has obligated $2.3M to offset design costs - project design is now complete and the design has been approved by the NCMF and NSA. The remaining $2.6M of Matching Grant funding is being held to apply to construction costs for Phase A of the project which will deliver the complete building structure to include a Main Hall that can accommodate 750 people in an assembly configuration.
To learn much more about the Project or to become a Founder - please visit the New Museum Project section of our website.