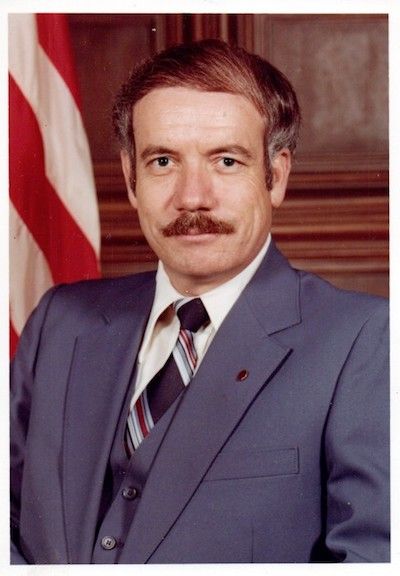 William Olen Wesley, known as Bill by his wife and friends, Dad by his children, and Papa Bill  by his grand-daughters passed away on October 28, 2018. He was 82 years old.
Born in Anniston, Alabama in 1936 to Lecil and Lillian Wesley, William grew up in various towns in Alabama and Tennessee. He attended the University of Alabama where he met his future wife Elizabeth Anne McAdams. In 1958 they married and moved to Maryland for William's first assignment as a Naval Officer. In Maryland, William and Elizabeth made their home in Crofton where they raised two children (William Jr. and Cynthia), made numerous life-long friends and truly enjoyed all that Maryland had to offer including the beach and the Chesapeake Bay.
William truly had an incredible life. He had a very successful career as a Senior Executive for the National Security Agency. William enjoyed his work where he met numerous friends and was able to serve the United States of America. Even with his career he always found time to enjoy his passions (golf and sailing) and found joy helping Elizabeth raise their children.
As a Dad, William coached both of his children in their various sports (baseball, basketball and softball) and enjoyed watching them participate in many sports including swimming, soccer, wrestling, baseball, softball and rugby. He taught them lifelong lessons and with Elizabeth gave them quite the wonderful life.
As a Granddad he found an even greater joy while sharing his love and spending time with his three grand-daughters Allyson, Nicole and Rachel. Papa Bill enjoyed teaching them to play dominoes, attending their sporting, dancing and special events and watching them grow up to become "exceptional young ladies" as he would often say. Later in life, "playing dominoes" became something he did with them all the time even as his condition continued to decline.
William is survived by his devoted children William Olen Wesley, Jr. and his wife Melanie, Cynthia W. Haskett and her husband Rick; loving granddaughters Allyson and Rachel Wesley and Nicole Stark.
William is preceded in death by his father, his mother and his sister, Joyce Wesley Harkins.
Relatives and friends are invited to visit at the Donaldson Funeral Home & Crematory, P.A. 1411 Annapolis Road Odenton, Md. 21113 on Wednesday, November 7th from 2:00 to 4:00 pm and 6:00 to 8:00 pm. A funeral service will be held at the Community United Methodist Church  1690 Reidel Rd, Crofton, MD 21114 on Thursday, November 8th from 11:00 am until noon. A lunch reception will follow the service. Visit William's obituary page on the Donaldson Funeral Home website.
In memory of William donations can be made to the Community United Methodist Church. Please mark your donations for the Bill and Liz Wesley Memorial fund.
Sponsored for the NCF's In Memoriam Registry by the Hazards Golf Group.