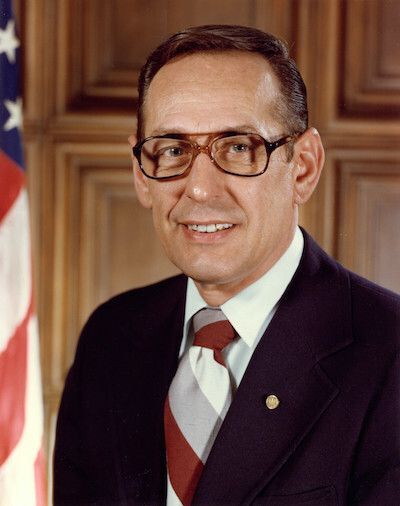 Walter G. Deeley was inducted into the NSA Cryptologic Hall of Honor in 2014. The below text is from his Hall of Honor entry on the NSA website.
Walter Deeley served in the Korean War and joined NSA in 1952. He quickly became known for his skill at crisis management.
Mr. Deeley became Chief of the Signals Intelligence (SIGINT) Operations Center in 1969, a predecessor to today's National Security Operations Center. Under his leadership, the Center adopted new concepts to facilitate near-real-time reporting, significantly improving crisis reporting. He also was instrumental in establishing the Daily SIGINT Summary, which had a major impact on intelligence analysis. As Deputy Director for Programs and Resources, he also reorganized NSA SIGINT operations after the Vietnam War.
As Deputy Director of Communications Security in the early 1980s, Mr. Deeley pushed the development and deployment of the STU-III secure telephone, which has been called the most significant improvement to the security of government voice communications in fifty years. He perceived the need for a new approach, and deployed an affordable and effective telephone security system within two years.
Also in the 1980s, as the U.S. learned the Soviets had bugged office equipment in the U.S. embassy in Moscow, Mr. Deeley managed a program (codenamed PROJECT GUNMAN) to discover the bugs and implantation methods. His skillful handling of the project led NSA into an entirely new area of technological defense of the country.
Walter Deeley was known as a strong-willed manager who pushed his subordinates hard to get results. While a tough taskmaster, the technical advances and mission achievements he led made the United States more secure.
Sponsored for the In Memoriam Registry by Patricia Deeley and children – Patricia, Edward, James, Brian, Kevin, Maureen, and Sean; John E. Morrison, Jr., Maj Gen USAF (Ret).