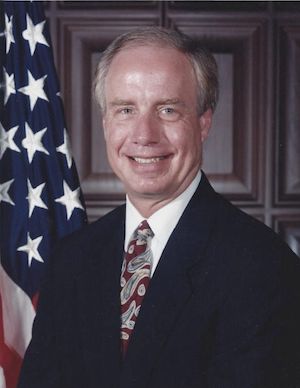 Ronald (Ron) Earl Flowers, 71, former National Security Agency (NSA) Executive, died peacefully of natural causes on 29 January 2015.
Ron was born on 23 December 1943 in Montgomery, AL where he was raised by loving parents Earl and Miriam Flowers. He graduated from Walter Johnson High School in Bethesda, MD in 1962. Ron began his career at the NSA as an engineering student co-op in 1963 while attending Georgia Institute of Technology. Upon graduation from Georgia Institute of Technology in 1967 with a Bachelor of Science in Electrical Engineering, he began working full time with the NSA supporting the Communication Security Research and Development Office. As the war in Vietnam intensified, he entered the US Army via Officer Candidate School at Ft. Devens, MA. He served as a member of the US Army Signal Corps assigned to the NSA from 1969 through 1971. He separated from the Army at the rank of Captain in 1971. While at the NSA as a civilian he led numerous advanced technology development programs focusing heavily on secure communications solutions for some of the nation's largest space programs. He also managed several large organizations and was a well-respected leader and member of the Senior Cryptologic Executive Service. He was recognized with a Meritorious Civilian Service Award for his 37 years of outstanding service.
Following his retirement from the NSA in January 2000, with 37 years of service, he continued to work in the Information Assurance field with private industry for the next ten years.
He enjoyed his retirement years lovingly supporting and caring for his parents, sons and grandchildren, playing golf at his second home in Bluffton, SC, and following the Washington Nationals and Washington Redskins.
He is survived by his son and daughter-in-law Brett and Holly Flowers of Ashburn VA; son and daughter-in-law Jeffrey and Ilene Flowers of Long Island City, NY; three grandchildren, Ashley and Ryan Flowers of Ashburn, VA and Coleman Flowers of Long Island City, NY; brother and sister-in-law Russell and Sandra Flowers of Gambrills, MD; niece Jennifer Chisari of Crofton, MD; and nephew Kevin Flowers of Pasadena, MD.
Sponsored for the In Memoriam Registry by The Hazards Golf Group and Ron's sons, Brett and Jeff.