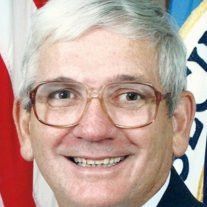 Richard J. "Dick" Ruhl, age 68 of Ellicott City and Berkeley Springs, WV, died Sunday, May 19, 2013.
Born February 27, 1945 in Schenectady, NY, he was the son of Pauline Ruhl of Johnstown, NY, and the late Sheldon Ruhl. He was the husband of Joan P. Ruhl of Ellicott City.
Mr. Ruhl grew up and attended elementary, junior, and high school in Johnstown, NY. He received his undergraduate degree in Mathematics from SUNY, Plattsburgh in 1966. He received a Master of Science in Mathematics from The Ohio State University in 1968, and completed postgraduate studies in Mathematics at the University of Maryland, College Park. Mr. Ruhl had a distinguished career at the National Security Agency, serving his country for 45 years. Mr. Ruhl was a dedicated husband, father and grandfather. His passions included gardening, running, and helping colleagues and friends.

Surviving in addition to his wife and mother are sons Christopher Ruhl and his wife Debbie of San Carlos, CA, and Timothy Ruhl and his wife Michelle of Suwanee, GA, grandsons Matthew and Nicholas Ruhl of Suwanee, GA, brother and sister-in-law Ronald and Janifer Ruhl of Carmel, Indiana; sisters and brother-in-law Janet Yermas of East Syracuse, NY, Diane Palmateer of Johnstown, NY, and Elaine and Kevin McCarthy of Delanson, NY, and many nieces and nephews.
Contributions may be sent to the Fuel Fund of Maryland, P.O. Box 62266, Baltimore, MD 21264-2266 (fuelfundmaryland.org), or to Gilchrist Hospice, 5537 Twin Knolls Rd., Suite 433, Columbia, MD 21045 (gilchristhospice.org)
Sponsored for the NCF's In Memoriam Registry by Joan Ruhl.