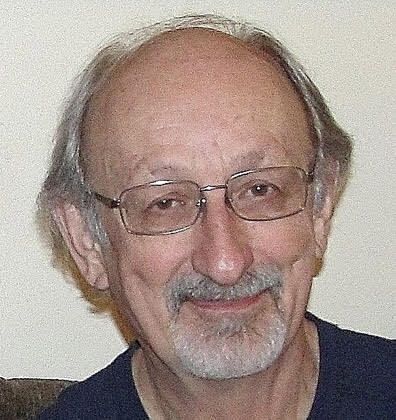 Randall Lynn Whipkey, 77, of Columbia, MD, formerly of Somerset, PA, died August 17, 2023 at Sinai Hospital in Baltimore, MD.
Born September 17, 1945 in Somerset, PA, he was the son of the late C. Wilbur and Catherine Grace (Koontz) Whipkey. Randall was a graduate of Somerset High School and the University of Pittsburgh. He worked as a cryptanalyst for the Defense Department. Randall enjoyed making puzzles and had a website called allstarpuzzles.com. He also enjoyed reading, photography, and spending time with his grandchildren.
He is survived by his wife, the former Linda Miller, to whom he was married 56 years; sons: Ian Whipkey and wife Lynn of Columbia, MD; and Chad Whipkey and wife Grace of San Mateo, CA; grandchildren: Kendall, Sean, and Claire; brother Richard Whipkey and his wife Rebecca of Somerset.
No viewing or visitation. A private service was held at the convenience of the family. Interment Casebeer Cemetery. In lieu of flowers, contributions may be made to the Maryland Food Bank 2200 Halethorpe Farms Road, Baltimore, MD 21227. Arrangements by the Hauger-Zeigler Funeral Home & Cremation Services, Somerset. To leave a condolence please visit www.haugerzeigler.com
Sponsored for the In Memoriam Registry by Mr. Raymond Reed - see personal comments below.
---
Remembering Randall Whipkey:
It is a true honor to sponsor Randy Whipkey for the In Memoriam Registry of the National Cryptologic Foundation. He was a distinguished cryptanalyst at NSA, recipient of the prized Gold Bug Award, and for a variety of other awards. He was particularly valued for his specialized subject matter expertise.

I first met him in 1980 when we shared an overseas tour with the Defense Department.

We were instant friends and became family. We spent holidays together, traveled together in the UK, and always kept in touch up until his passing. He was very smart, funny, thoughtful, and always a loyal friend.

On a purely personal note, he would always have had my vote for "Father of the Year." I never knew anyone more committed to and supportive of his children. There was nothing he wouldn't do for their benefit, including supporting them for who they were and whatever their pursuits, without judgement.

Minus bureaucracy, he truly loved the "Puzzle Palace" and always took satisfaction in solving puzzles for a living. In retirement, he enjoyed marketing puzzles on his own website.

I proudly sponsor Randy in lasting respect and affection,
Ray Reed