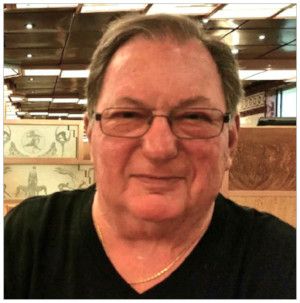 Pete Faletto, husband, father, grandfather, great grandfather, brother, friend and mentor, passed away on 21 October 2016 following an accident at his home. 
Pete was born and raised in Orange, New Jersey, and moved to Cleveland, Ohio with his family in his high school years. Following college, he enlisted in the Army Security Agency from 1960-1963 and entered on duty at NSA as an analyst in 1964 where he rose to Division-level management before retiring in 1998 with 35 years of service. During his cryptologic career, Pete completed three field tours with the agency as an operations officer and manager.  Prior to his second field assignment, Pete was proud to be certified by the agency as a linguist. Pete was also a Phoenix Society member.
Following his retirement from the Agency in 1998, he worked for Lockheed Martin for five years before opening a tax business with his wife in Laurel, Maryland.  For 12 years he owned and operated Value Tax 4, Inc. in Laurel Mall and on Main Street where he was known and loved by all of his clients as "Mr. Pete." He sold the tax business in 2015 to travel with his family and enjoy his home away from home in Ocean City, MD.  

Pete enjoyed playing baseball on the NSA softball league where he was fondly remembered by his team mates for his "Brooks-like" moves on 3d base. He loved the Ravens and the Orioles, 105.7, The New York Times crossword puzzles, online solitaire, gardening, birding, and cooking. He was a grocery shopper extraordinaire and after each trip to the store he would have a funny story to tell.  His specialties were anything with "red" sauce, kung pao ji ding and mocha nut torte.

Pete is survived by his wife of 47 years, Mary (Smith) Faletto; his son, Jerry Faletto and family; his daughter, Talynn Mundo and family; his sister, Doris Tolaro and family; his sister-in-law, Shirley Combs and family; six grandchildren and three great-grandchildren. He was preceded in death by his daughter, Holly Ann Faletto and great grandson, Daniel Faletto. We will all deeply miss his warmth, generosity, counsel and wonderful sense of humor. As C. S. Lewis wrote following the death of his wife, for Pete's family and friends, his absence will be like the sky, spread over everything.

Pete often spoke about wishing to give something back to the agency for all the opportunities it afforded him and his family to travel the world. In his memory, please join with his family and friends by donating to the National Cryptologic Museum Foundation In Memoriam Registry.
Sponsored for the In Memoriam Registry by William Patterson, Dick Schaeffer, & friends of the Foundation.