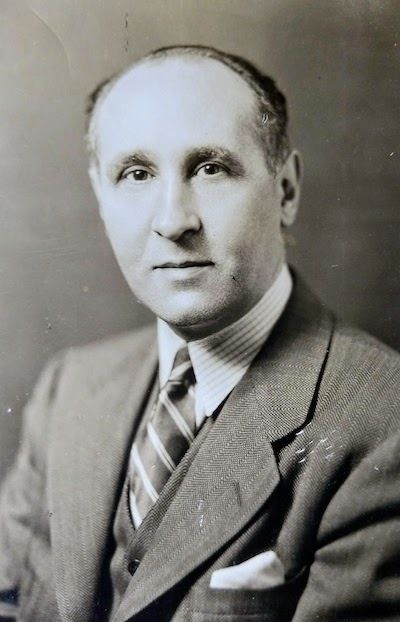 Octavio Bermudez, 1892-1966, was born in Spain. He spent time in Argentina during his youth and emigrated to New York City in 1921 to work in commerce. He was multilingual.

In 1926, Octavio was 'employed' in the Foreign Department of Crosley Broadcasting WLW/WLWO, Cincinnati, Ohio. His job gave cover to freely travel throughout Latin and South America, building diplomacy and our economy. In 1928, Octavio traveled with Secretary of Commerce Herbert Hoover on a 'Good Will' tour of various Latin Countries. 

In the mid / late 30s, Octavio joined Nelson Rockefeller to further assess opportunities and risks in the Americas. In 1940, under Emergency Order of President Roosevelt, Nelson Rockefeller served as the Coordinator of Inter-American Affairs to fix the 'Latin Problem' of Axis Spy propaganda and espionage 

Octavio was assigned to Quito, Ecuador from 1942-46 to manage radio services in 10 Latin Countries, which brought a resolution of the 'Latin Problem', and the birth of our first Spy Communication Network.

Octavio continued working in Radio and Print Foreign Intelligence eventually residing in Arlington, Virginia where he retired from the Information Agency.

In 2022, the National Voice of America Museum of Broadcasting uncovered the secret history of Crosley, WLWO and Octavio's contribution to National Security. The museum now honors Octavio for his lasting contribution.
He was survived by his daughter (only child), Mrs. Conseulo Bermudez Purdum, son-in-law, Mr. Albert D. Purdum Jr., and four grandchildren: Michael, Theresa, Cristina, and Victoria.
Sponsored for the NCF In Memoriam Registry by Cristina Purdum.