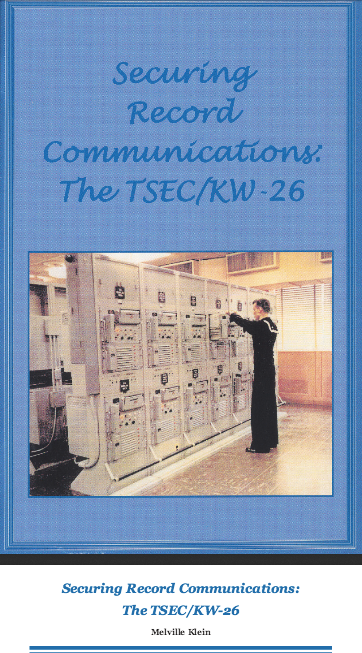 Melville H. "Mel" Klein, age 86, passed away December 31, 2013 surrounded by family and loved ones during his last days.
Mr. Klein worked for NSA for 35 years, retiring in 1984 as the Director of the Department of Defense's Computer Security Evaluation Center.  Following his retirement, Mr. Klein joined IBM as a Senior Consultant until 1990. He also served as a volunteer for NSA's Cryptologic History Museum and was a member of the Phoenix Society.
He was predeceased by his beloved wife Ellen F. Klein; Father of Phyllis Klein (Alex Mayer), Francine Koch (Brad Koch), Jennifer Klein, Stewart Klein, Valerie Klein and Jill Fitzsimmons; and Uncle of Leslie Mink and Alison Boyle (Rob).  He is also survived by eight grandchildren.
He will be remembered for his joy for life, sense of humor, and tenacity to excel.
Sponsored for the In Memoriam Registry by James V. Boone, Eugene J. Becker, Robert & Marion Conley, and Dr. William J. Williams.