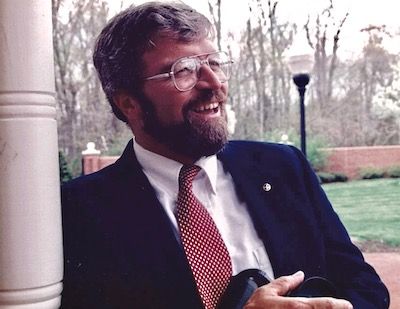 Jon Fredric Grantham, 74, of SaddleBrooke, Arizona, passed away unexpectedly on October 31, 2016, at home.
Mr. Grantham was born January 15, 1942 in Johnstown, Pennsylvania, the son of Anna Virginia (Nicholson) and John Frederick "Jack" Grantham.
He enlisted in the U.S. Army, and served for three years. He studied Russian at the Monterey Language Institute before being stationed in Berlin. After being honorably discharged as a Specialist 6, he was employed by the National Security Agency as a Russian Linguist. He had an exciting career about which he was able to say little, a situation that suited his quiet demeanor.

In April 1966, while at NSA, he met Peggy Jean Cairns. They were engaged in August, and married on January 28, 1967. Mr. Grantham remained with the Agency as a linguist and manager for 28 years, until his retirement in 1994. His long service as a Russian Linguist and Executive was marked by memorable years of mentorship. His former staff call him "an exceptional leader and a mentor/role model to so many. He was a visionary, he cared deeply about people. Others say "he defined the meaning of leadership and mentored and inspired a whole generation at work," and "What I learned from him served as a guide not only for work, but also life." Mr. Grantham awarded his linguists highly prized, framed photographs of bananas for a job well-done. His employees still refer to their time working for him as "Camelot."

While at the Agency, in 1980, Mr. Grantham was presented the Meritorious Civilian Service Award by NSA Director Bobby Inman for his analytic and managerial skills.

Mr. Grantham is survived by his loving wife of nearly 50 years, Peggy Grantham; his son Dr. Jon Grantham and daughter-in-law Christina, and twin grandsons Jack and Salem; sister Pamela Grantham Hart; brother Gary Grantham (also a longtime NSA employee) and sister-in-law Sally; sister-in-law Becky Grantham. A brother, Terry Grantham, preceded him in death.
Sponsored for the In Memoriam Registry by his sister, Pamela Hart.