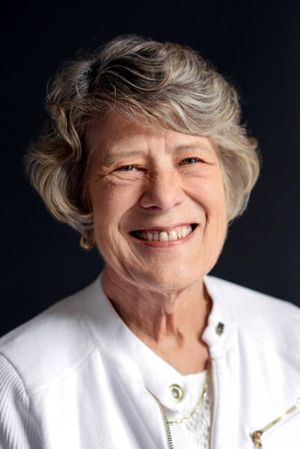 Jeanne Y. Zimmer of Luray, Virginia and a thirty-year resident of Maryland, passed away August 24, 2022 following a four year struggle with pancreatic cancer. She is succeeded by her husband, Jack Zimmer; daughters Katherine Parker, Laura Drummer and Emily Zimmer; her step-sons, Edward Zimmer, Steven Zimmer and Michael Zimmer; her daughter-in-law, Terri Zimmer; sons-in-law, Kim Parker and Alex Drummer; and a total of 13 grandchildren and great grandchildren. Her family was the center of her life and source of her greatest pleasure. A true renaissance woman, she played cello, raised Shih Tzus, enjoyed camping and hiking and kayaking, and experiencing classical music.
Jeanne's first 20 years were spent in Greensboro, North Carolina where she graduated from University of North Carolina, Greensboro. She went directly from university to a life-long career with the National Security Agency, serving in many capacities from Research Analyst to Senior Executive. After retiring in 1999, she returned following the September 11 terrorist attack to provide vital support to the anti-terrorist mission. She completed her critical service to the nation as a member of the NSA Advisory Board, providing direct support to the agency director. She was awarded the Department of Defense Distinguished Civilian Service Award in recognition of her service.
Jeanne will be interred with a small private service in a memorial garden on the property she loved, in the shadow of the Blue Ridge mountains.
Fond memories and expressions of sympathy may be shared at www.witzkefuneralhomes.com for the Zimmer family.
Jeanne's entry in the NCF's In Memoriam Registry is sponsored by Karen Hitcho
Sponsored for the In Memoriam Registry by Karen Hitcho.