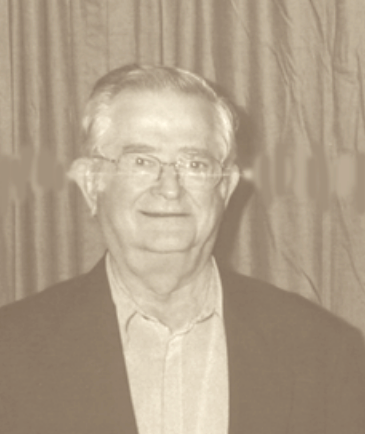 Mr. James V. Boone, 86, passed away Tuesday, May 12, 2020, at The Village of Orchard Woods Health Center.
Mr. Boone was born September 1, 1933 in Little Rock, Arkansas, son of the late Virgil and Dorothy (Dorough) Boone. He earned a Bachelor's degree from Tulane University and a Master's degree from U.S.A.F. Institute of Technology, both in electrical engineering.

Mr. Boone was a veteran of the United States Air Force, an active duty officer from 1955-1962. After returning to civilian status he held a variety of engineering and management positions with the Department of Defense until 1981 at which time he joined TRW, Inc. He was very proud of his military and civilian service to his country. Mr. Boone was a member of Eagle Heights Presbyterian Church. He authored the book, A Brief History of Cryptology, and several papers.
Mr. Boone was an original member of the National Cryptologic Museum Foundation, joining in 1998 and serving on the Board of Directors. He also donated all the proceeds from the sale of his book to the Foundation. He was also a member of the Phoenix Society.
His wife, Gloria G. Boone, whom he married in 1955 preceded him in death in 2016.
Surviving is his son, Clifford Boone (Rebecca) of Allentown, Pennsylvania, his daughter, Sandra Smyser (David) of Fort Collins, Colorado, and his son, Steven Boone (Rebecca) of Raleigh, North Carolina; nine grandchildren and six great-grandchildren.
Due to the COVID-19 pandemic, please no flowers.
Memorial contributions may be made in James' memory to Eagle Heights Presbyterian Church, 403 S. Loudoun Street, Winchester, Virginia 22601. Private graveside services at Woodlawn Cemetery, Whitacre, Virginia.
View the funeral home's obituary and tribute wall.
Sponsored for the In Memoriam Registry by Joan & William T. Kvetkas, Mary Faletto, and Kay & Bob Hunt.