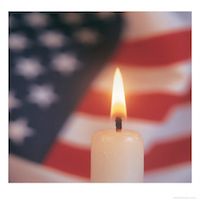 Hugh Stewart Erskine Sr., 74, a retired official of the National Security Agency and retired Army colonel, died Jan. 16, 1982 at a hospital in Homestead, Fla., after a stroke. He lived in Silver Spring and was vacationing in Florida when he was stricken.
Mr. Erskine entered the Army in 1940 and received his commission two years later. During World War II, he was a Japanese-language and intelligence officer in the Southwest Pacific. After the war, he was assigned to the Army Security Agency in Washington where he served until retiring from active duty in 1948.
He remained with the Army Security Agency as a civilian and later joined the NSA, where he held posts as chief of the European and Pacific field offices. His final post before retiring in 1972 was as special assistant for station affairs to the director of the NSA. He was a 1972 recipient of the NSA's meritorious civilian service award.
Mr. Erskine had been a member of the National City Christian Church in Washington for more than 40 years and taught in its church school and was an elder.
He helped organize committees to help senior citizens at Rossmoor Leisure World in Silver Spring and was chairman of a Kiwanis Club committee to raise college scholarship funds.
Mr. Erskine was born in Japan to American missionary parents and attended Bethany College in West Virginia. He taught English in schools in Japan before returning to this country before World War II.
Survivors include wife, the former Dorothy Cornwell, whom he married in 1931, of Silver Spring; a son, Hugh S. Jr., of Lanham; a daughter, Elaine Fry of Catlett, Va.; two brothers, William H., of Silver Spring, and John C., of Bethesda; a sister, Mildred Benedum of Leesburg, Fla., and six grandchildren.
Sponsored for the In Memoriam Registry by Hugh S. Erskine, Jr.