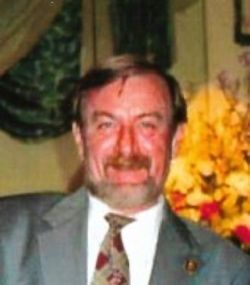 Fred Bulinski was born February 5, 1947 in Niagara Falls, NY, married in 1969, moved to Maryland in 1973, and resided in Dover, DE since 2003. After four long years of battling cancer, Fred passed away embracing life on a Christmas Cruise with his family on December 21, 2022. He passed in the comfort of his cabin with his wife Marsha by his side.

Fred's zest for life and pursuit of his passions were seen through his plethora of activities: he was a member of the American Legion, Knights of Columbus, Hrukus Hellraisers, and the Clowns (golf), and was passionate about music, golf, and family. Fred was also a former member of the Phoenix Society. 

Fred spent 4 years in the U.S. Army Security Agency (ASA) and 35 years working with NSA. Besides his dedication to his country, through his job, his other love was Polka music. Fred started trumpet lessons at 7 years old and played his first professional job at 15; he continued playing trumpet with other polka bands until he founded The Brass Works in 1975 in Baltimore, MD. Fred was inducted into the International Polka Hall of Fame (IPA) in 1992 and served as director, chair, and trustee until 2020. He was a promoter, musician, songwriter, disc jockey, and a fantastic vocalist. Fred wrote and recorded over 20 original tunes on nine albums with his band The Brass Works. He led his fan club on polka excursions like bus trips, cruises, Hawaii, and wherever he played across the country.

In 1980 Fred started running Polkamotion by the Ocean, and for 20 years it was the largest 4-day festival on the East Coast. The highlight of his polka career was when he successfully launched Polkamotion by the Ocean with over 3000 attendees on his opening day. "I was only 33 years old and I put this monster festival together. It was a success beyond anyone's expectation."

Fred loved golf and received his USGTV card and began the Mason Dixon Tour tournaments for non professional golfers. Since 2011, Fred was an internet DJ along with his wife Marsha on the Polkajammer Network. He loved doing the show to share music and his Polish heritage with others.

He leaves behind his wife of 53 years, Marsha (nee Sumera), daughter Karen Mathison, and grandsons Zachary and Jacob. Fred has a brother, Daniel, and sister, Suzanne, and is preceded in death by his parents, Fred and Martha, and nephew Joseph.
Sponsored for the NCF In Memoriam Registry by Bill Saadi and the Clowns Golf Group