"On This Date in History" Calendar
1942: Gen MacArthur moved HQ to Brisbane. Central Bureau moved in Sept.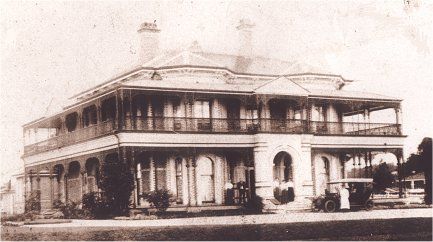 On 20 July 1942, General MacArthur moved his Headquarters to Brisbane. Central Bureau relocated to Brisbane in September 1942, establishing its headquarters in "Nyrambla", a huge house at 21 Henry Street, high on a hill in the suburb of Ascot, not far from the new American airfield at Eagle Farm. This move was necessary to ensure that Central Bureau was in close touch with GHQ SWPA and Allie Air Intelligence. It also reduced the time lage in the passage of raw material from the Field Units.
Central Bureau was a joint American-Australian Sigint organisation which was established on 6 April 1942 under the command of Major General S. B. Akin with its headquarters based in Melbourne. General MacArthur advised Washington of his decision in a dispatch on 1 April 1942. He described the role of the group as "the interception and cryptanalyzing of Japanese intelligence." The name Central Bureau was chosen so as to convey no information whatever to outsiders as to the nature of the work being done. Major Abraham "Abe" Sinkov, a mathematician, was appointed Assistant Director of Central Bureau.
Central Bureau was attached to the HQ of the Allied Commander of the South West Pacific area. The other unit was the joint RAN/USN Fleet Radio Unit, Melbourne (FRUMEL), which was subordinate to the Commander of the USN 7th Fleet.