"On This Date in History" Calendar
1963: US-USSR agreed to "hotline."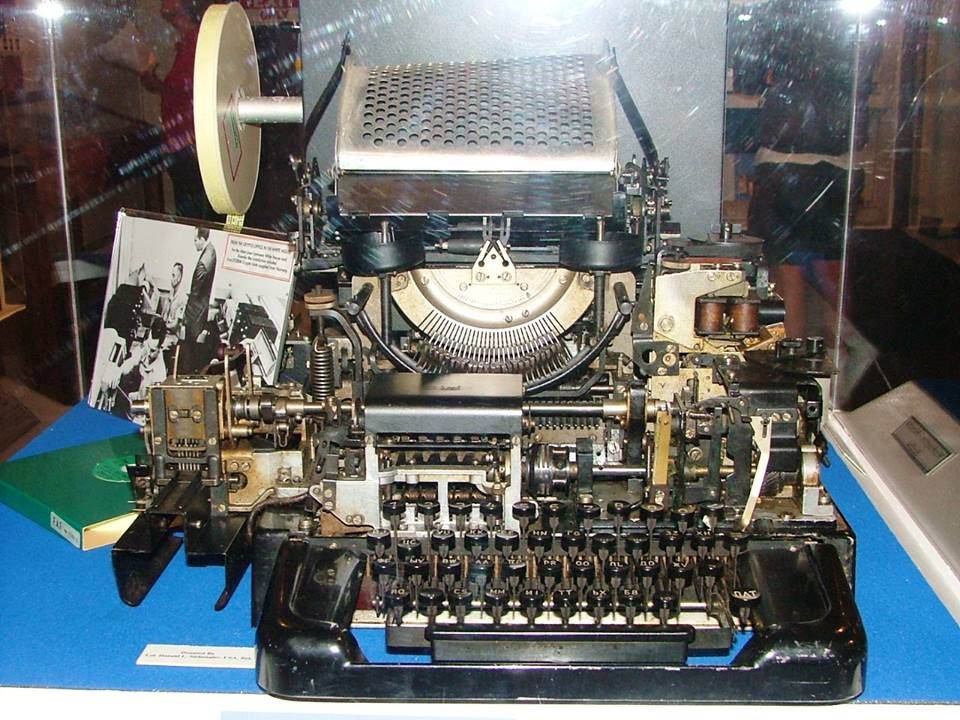 19 June 1963: US and USSR agreed to a "hotline" between Moscow and Washington. It was a one-time tape/teletype system for which the Soviets and Americans exchanged compatible equipment. The original hotline went into use as a result of the Cuban Missile Crisis, a few months before the assassination of President John F. Kennedy. It was phased out in the early 1980s and replaced by a computerized system. The encryption system, ECTRRM, was attached to the teletype and donated to the National Cryptologic Museum by Norway. A Norwegian company manufactured the system used by both ends of the Washington-Moscow link. It used a 5-hole punched paper tape for its keying system. Notice the stamp on the side of the paper roll. If unrolled for nefarious purposes, the paper could not be rolled back with exactly the same tension and the stamp will be distorted. This simple technique provided a high level of security.
John F. Kennedy became the first U.S. president to have a direct line to the Kremlin in Moscow. The "hotline" was designed to facilitate communication between the president and Soviet premier. However, though the public perception of a "Red Phone" that went directly to Moscow is not exactly how the process worked. The "hotline" would first involve a call to the Pentagon where the message would be typed into a teletype machine, encoded, and then transmitted. The message would reach Moscow within minutes. Read the excerpt below to learn more.
Excerpted from History.gov:
"An article in The New York Times described how the new system would work: Kennedy would relay a message to the Pentagon via phone, which would be immediately typed into a teletype machine by operators at the Pentagon, encrypted and fed into a transmitter. The message could reach the Kremlin within minutes, as opposed to hours. Although a far cry from the instantaneous communication made possible by today's cell phones and email, the technology implemented in 1963 was considered revolutionary and much more reliable and less prone to interception than a regular trans-Atlantic phone call, which had to be bounced between several countries before it reached the Kremlin.
In 1967, President Lyndon B. Johnson became the first U.S. president to use the new system during the Six Day War in the Middle East when he notified then-Soviet Premier Alexei Kosygin that he was considering sending Air Force planes into the Mediterranean."