"On This Date in History" Calendar
1977: 56-bit Data Encryption Standard published.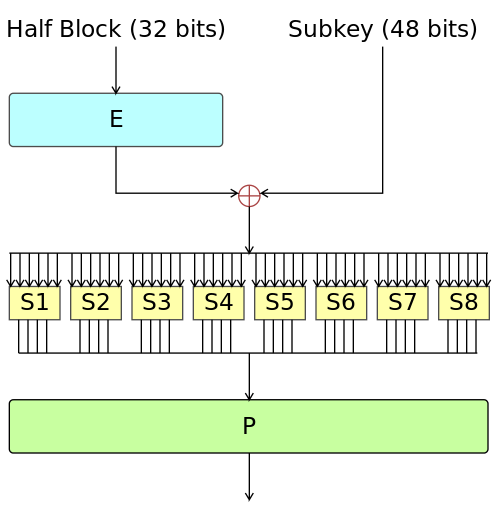 15 January 1977: The 56-bit Data Encryption Standard (DES) was published as a Federal Information Processing Standard (FIPS) standard for the United States. It officially became the federal government's encryption standard for unclassified data and would subsequently be adopted by industry as well. Learn more via the Wikipedia link below. (Image credit: User:Hellisp, CC0, via Wikimedia Commons)
In December 2020, the NCMF presented a #CyberChat with Dr. Whitfield Diffie, co-developer of the first public key protocols and the discussion centered around the Data Encryption Standard, as well as the Advanced Encryption Standard. To watch a recording of the #CyberChat - visit the link below to Nepris. You must create or login with your free Nepris account to watch the video.