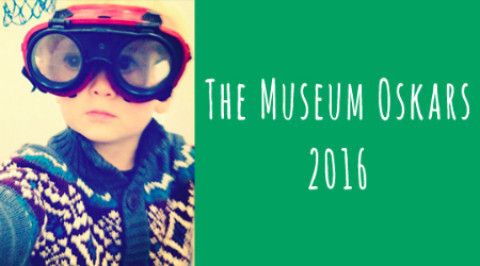 The Museum Oskars is an annual online event hosted by Museum140.com. The "Oskars" celebrate the museum experience, raise awareness for museums, and honor nominated museums as "winners!" The event encourages people to vote in 12 categories based upon their favorite museum experiences from the previous year.
The 2016 Museum Oskars have been announced and the National Cryptologic Museum is already a WINNER in seven categories. MANY THANKS to everyone who voted for the NCM this year!
Learn about the NCM's 2014 & 2015 awards.
Museum140.com also sponsors an Adopt-A-Museum project. We hope you will consider visiting their site and adopting the National Cryptologic Museum!
NCM 2016 AWARD WINNER!
~ "the Enigma machines/the Museum is an entire interactive experience."

~ "Large meeting area for school kids and scouts lectures and history lessons. Excellent staff presentations."

~ "librarian very informed and helpful for me to do some research, and continued to follow-up with me."

~ "excellent gift shop with impossible to find items at any other place."

"Original computer equipment presentation!"

"I enjoyed two full days going though the presentations and tour with the most knowledgeable docent with actual experience in the work being presented."