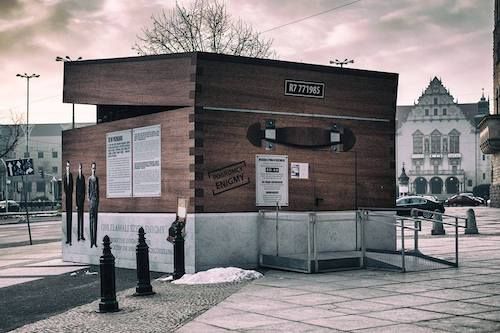 The building looks like an Enigma machine! This unique traveling exhibition is dedicated to those who  made a successful attempt to break the cipher, which was thought impossible to break. The success was based on the genius, talent, work of some extraordinary people, and began in 1929 in Poznań.
In January 1929, the Department of Mathematics of Poznań University established a cryptology course. Three most talented students were chosen to take part in secret training: Marian Rejewski, Henryk Zygalski and Jerzy Różycki. The rest, as they say,.....is history!
Read more in this POZnan.travel article.
Learn more via the Enigma Exhibition website.