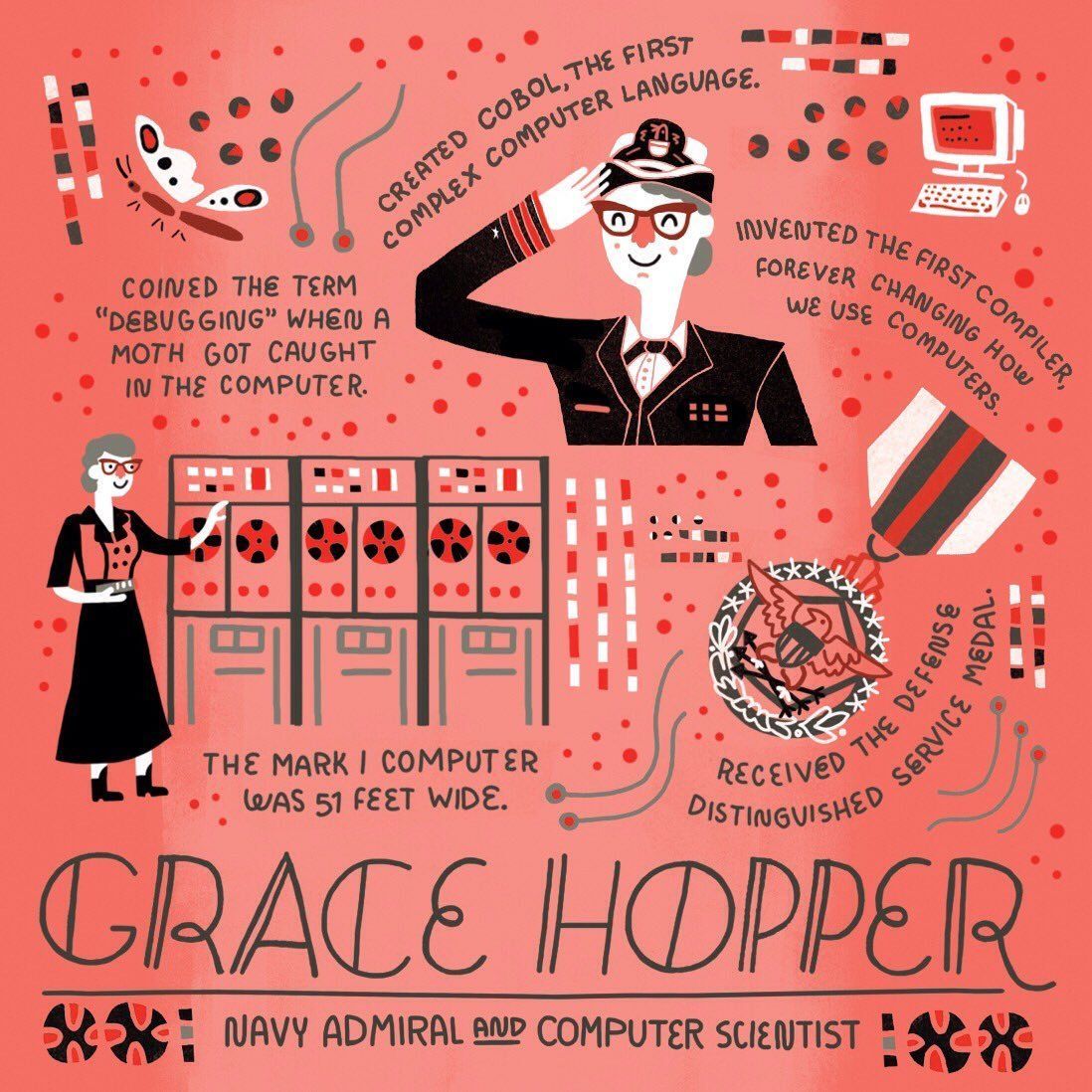 Grace Hopper illustration by Rachel Ignotofsky
A perfect addition to Women's History Month..... In designer and illustrator Rachel Ignotofsky's Women in Science series, she celebrates female pioneers in STEM with her beautiful and detailed illustrations.
Ignotofsky is striving to complete 50 illustrations, hoping to shine the spotlight on women who, although they may not have been well known, made contributions that changed our world.
We are, of course, especially partial to her amazing illustration of computer scientist Grace Hopper featured here.
Learn more and see Ignotofsky's illustrations of other amazing women in STEM, such as Jane Goodall, Marie Curie, Valentina Tereshkova, and more via this Fast Company article by KC Ifeanyi and also on Rachel Ignotofsky's Web Site.
Return to our HOME PAGE
Visit the Cryptologic Bytes Archives via the "Return to List" link below.