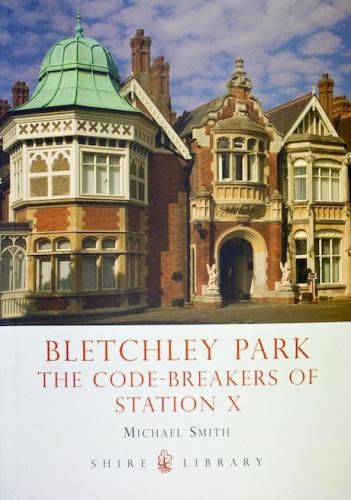 Bletchley Park: The Codebreakers of Station X, by Michael Smith, tells previously untold stories of Bletchley Park. He noted, "One of the most enjoyable things about writing, "Bletchley Park: The Codebreakers of Station X," was the way in which pulling so much information together to provide an easy-to-read guide to the brilliant work of Britain's wartime codebreakers forced me to focus on the key moments … and the key people. Historians can argue forever about the key points of any battle, or any war. But there is considerable agreement that Bletchley Park helped cut as much as two years off the end of the war, thereby saving many lives. Who the key people were in that amazing achievement is open to much more debate."
You can read additional comments by Michael in The Guardian.
The book also makes mention of an event involving the author Agatha Christie who MI5 suspected might have a spy in the government's top-secret codebreaking centre at Bletchley Park. This suspicion was sparked by the name of a character in her second world war novel N or M, whom she called Major Bletchley. He appears in the book as a friend of Christie's pair of detectives, Tommy and Tuppence. In the book, published in 1941, N and M are the initials given to two of Hitler's agents as Tommy and Tuppence hunt for the enemy within. Major Bletchley comes across as a tedious former Indian army officer who claims to know the secrets of Britain's wartime efforts.
Read more about the MI5 investigation of Agatha Christie at Shire Books and in the UK The Telegraph.