NCMF General Membership Meeting & Annual Symposium
The NCMF General Membership Meeting & Annual Symposium takes place each October. In addition to updates from the NCMF Chairman, President, Cyber Center for Education & Innovation and New Museum Project, and the Museum's curator, the program typically includes guest speakers, a timely keynote address, and often an expert panel discussion. At times the meeting includes an In Memoriam tribute to Foundation members we have lost in the past year.
During normal years we meet in person for an event that includes breakfast and lunch, while our lobby area features cryptologic displays, book sales, guest booths, and a silent auction of rare items. However, for 2020, the program will be held VIRTUALLY due to the Coronavirus pandemic - please see details below. The 2020 GMM will be a free event.
Find links below to RECAP PAGES featuring information about and photos from previous Membership Meetings & Symposiums.
---
Next General Membership Meeting & Annual Symposium - 22 October 2020 (VIRTUAL EVENT)

The National Cryptologic Museum Foundation Leadership & Programs Committee invite you to a Virtual Presentation of the 22nd NCMF Symposium and General Membership Meeting on Thursday, 22 October, 1:00-3:30 PM EST. The theme of the program is "A Virtual Afternoon at the Museum." For our Members and Guests who do not live in the DC-MD-VA area, this is the perfect opportunity for you to join us for the October Meeting/Program AND explore the Museum! If you cannot attend the live program, a recording will be available on our website at a later date. Please note that this program is free to attend, but registration is required.
This year's program will feature a virtual Museum tour, Foundation and Museum updates, and a keynote presentation (summary included below) by Dr. Michael Warner, U.S. Cyber Command Historian and Lt. Col. John Childress, USA. Warner and Childress will speak on themes from their recent book The Use of Force for State Power: History and Future. The book was published in 2020 by Palgrave Macmillan and is also available via Kindle.
PRELIMINARY AGENDA
1:00-1:15 pm EST: Welcome and Memorial Tributes, Chairman, Richard Schaeffer, Jr.
1:15-1:30 pm EST: Update on NCMF Structure & Governance, President & CEO, Laura Nelson
1:30-1:45 pm EST: CCEI Education Update, Education Director, Mark Loepker
1:45-2:00 pm EST: NCMF-CCEI Update, Laura Nelson & Project Manager, Larry Castro
2:00-2:15 pm EST: National Cryptologic Museum Update, Acting Curator, Robert Simpson
2:15-2:45 pm EST: Virtual Tour of Museum Exhibits with Robert Simpson
2:45-3:15 pm EST: Keynote Presentation, Dr. Michael Warner, Cyber Command Historian and Lt. Col. John Childress, USA
***See Summary of Presentation below***
3:15-3:30 pm EST: Question and Answer Session *** If possible to send your questions in advance, please send them to NCMF@cryptologicfoundation.org and they will be answered during the Q&A session.
REGISTRATION INFORMATION
Please click the REGISTER NOW button on this page to register for this free event. A few days prior to the program, you will receive an email with Zoom details about how to tune in for the live virtual program. Please also check your spam folder for this email.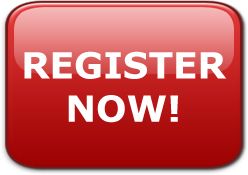 ---
Dr. Michael Warner, US Cyber Command Historian

Lt. Col. John Childress, USA
---
KEYNOTE PRESENTATION SUMMARY
Summary provided by co-authors Dr. Michael Warner and Lt. Col. John Childress, USA

This presentation builds on themes in our new book, The Use of Force for State Power: History and Future (Palgrave Macmillan, 2020). The post-Cold War world has failed to deliver on perpetual peace and dictators seem to have regained strength. We believe this is because the Information Revolution has given anti-liberal regimes new technological and ideological opportunities that allow them to employ new tools to build power and wield force. We were struck by the ways in which ancient and contemporary views of power and force sound so similar, and we explored why it is that military services and intelligence agencies today operate (even in cyberspace) in ways that would have seemed familiar to Aristotle or Sun Tzu. We conclude that rulers use force in very similar ways, preventing foes from concerting their actions, especially by eliminating the trust that should bind them. In short, they make enemies afraid to cooperate.
Our conceptual framework of force applies in both military affairs and internal security matters. Two of the key factors we identify -- comprehension and conveyance -- relate to cryptology in particular, for they enable leaders to understand their security environments, to cooperate with allies, and to control their forces. These principles, furthermore, extended organically into cyberspace, which now provides forces and regimes direct access to their adversaries' sources of power. We suggest a likely direction for future conflict, with actors increasingly able to employ cyber-enabled tools to tell friend from foe even at an individual level, and regimes using these means for internal control and the intimidation of opponents abroad.
ABOUT OUR SPEAKERS
Dr. Michael Warner serves as an historian in the US Department of Defense, and has written and lectured on intelligence and cyberspace history. He is in his fourth decade of service as a civilian employee of the US Government, and has also taught adjunct at American University, Columbia University, and Johns Hopkins University.. His third book, The Rise and Fall of Intelligence: An International Security History, was published in 2014. He sits on the Board of Editors of the peer-reviewed journal Intelligence and National Security.
John Childress is a U.S. Army Lieutenant Colonel who has served as a ground commander in Iraq and Afghanistan. During his twenty years in uniform he has also served as a military fellow in the office of Congressman Elijah Cummings and as an Assistant Professor at the United States Military Academy at West Point, where he taught politics and political philosophy. He currently teaches in the Department of Political Science at the United States Naval Academy.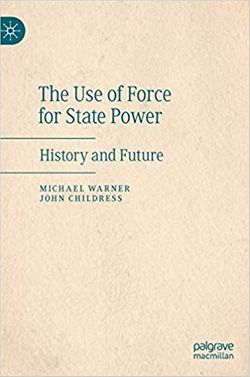 ABOUT THE BOOK

The Use of Force for State Power: History and Future studies force, the coercive application of power against resistance, building from Thomas Hobbes' observation that all self-contained political orders have some ultimate authority that uses force to both dispense justice and to defend the polity against its enemies. This cross-disciplinary analysis finds that rulers concentrate force through cooperation, conveyance, and comprehension, applying common principles across history. Those ways aim to keep foes from concerting their actions, or by eliminating the trust that should bind them. In short, they make enemies afraid to cooperate, and now they are doing so in cyberspace as well.
---
HELP US PROMOTE OUR PROGRAMS:  The NCMF seeks volunteers to help publicize the cryptologic programs we sponsor throughout the year. If you live in a retirement community, belong to a senior center, and/or visit other public places where events can be posted, please consider helping us spread the word. You can download event flyers from our website. We can also send flyers via post or e-mail, or make them available at the foundation office. Please e-mail ncmf@cryptologicfoundation.org if you are able to help. We encourage you to tell friends and family about these interesting and valuable programs.
---
Please Support the NCMF's Book Sale Program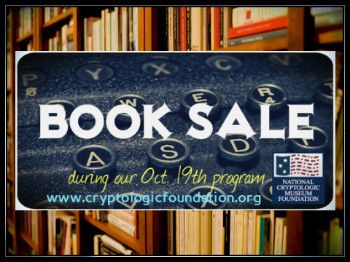 The new and used book sales at NCMF programs provide funds to help purchase additional artifacts for the museum. Books may be purchased and then returned after reading for a tax deduction and resale. Subject matter varies, though topics include cryptology, military history, biographies, intelligence matters, terrorism, and more. We also sell some periodicals and novels. The NCM librarian reviews all book donations and keeps some for the museum collection.
Please stop by the Book Sale in the lobby area during our programs. We accept cash and checks, and are adding credit and debit cards. Please help us continue this source of income by contributing and buying books.  
---
NCMF October Program & NSA Symposium on Cryptologic History - Biennial Pairing
Every other year the NCMF's October program coincides with the NSA's Center for Cryptologic History's (CCH) bi-ennial Symposium on Cryptologic History. The pairing of the events is often referred to as "Three Days of Cryptologic History" and attracts speakers and attendees from all over the world. The next pairing of these events will take place in October 2021. When these events occur together, the NCMF program takes place on a Wednesday, followed by the CCH Symposium on Thursday and Friday.
---
PREVIOUS MEMBERSHIP MEETINGS & SYMPOSIUMS
*** Click on the program dates below to visit a recap page (when available) with more information and photos.
The 2019 NCMF symposium featured an exposé of Soviet and Russian active measures to engage in political warfare and to conduct espionage against the U.S. and others using close access and other means. Our guest speakers were directly involved in working to thwart these security threats. In addition, the program included information about NCMF and museum activities as well as an update on the Cyber Center for Education & Innovation and New Museum Project. There was also a special In Memoriam tribute. Click on the date or image to learn more about the speakers and the program.

The 20th NCMF Membership Meeting & Annual Symposium focused on the 50th anniversary of the Tet Offensive and featured NSA and CIA expert panel discussions. The keynote address was provided by Dr. Thomas R. Johnson, former NSA and CIA historian and author of the book American Cryptology During the Cold War 1945-1989: The Complete Declassified Official Four-Volume History of the NSA, The Meeting also included updates about the Foundation, current Museum initiatives, and CCEI/NCM Project progress update. Finally, NSA historian Greg Nedved provided a presentation of "Codetappers." Please click on the date of the program to view the recap page and photos from the event.

The 2017 NCMF General Membership Meeting & Annual Symposium took place on 18 October. The theme of the program was "How Cyber Has Changed the World Around Us" and included opening remarks from NSA's new Deputy Director George Barnes. The program featured Dr. Mary Aiken, renowned Irish forensic cyberpsychologist, award-winning writer Mr. Yudhijit Bhattacharjee, and a special panel of cyber experts. The program also included updates about the current museum and the New Museum Project. Click HERE or on the program date to see the program recap page with a gallery of photos from the event.

The theme of the 2016 program was "Combating Domestic Terrorism." The agenda included updates about the Foundation, the Museum, and the New Museum Project. There was also a memorial tribute to cryptologic "heroes" Ann Caracristi, Dave Gaddy, and Juanita Moody. The morning guest speaker was Mr. Paul Goldenberg. In the afternoon the program featured guest speaker Ronald Lee, as well as an law enforcement panel discussion featuring state and federal law enforcement experts. Click HERE or on the date of the program for more recap and PHOTOS!

The theme of the 17th NCMF General Meeting & Symposium was "The Changing Face of Terrorism." Guest speakers included Mr. Robert Grenier, former director, CIA Counterterrorism Center & author of "88 Days to Kandahar," Mr. David Rohde, author of "A Rope and a Prayer, A Kidnapping from Two Sides," and Ms. Nancy Dillman, former CIA case officer, Afghanistan. Mr. Tahir Luddin who was kidnapped with David Rohde also spoke during the program. Learn about the authors who spoke at the program. The meeting included updates about the NCMF from NCMF President Richard Schaeffer, a Museum update from curator Pat Weadon, and updates about the New Museum Project from Larry Castro, Chief Operating Officer, CCEI-NMP. A special tribute to former NCMF BoD Chairman Lt. Gen Lincoln Faurer was part of the 2015 program. During the program, the lobby area featured book sales, cryptologic displays, guest tables, and the NCMF held a silent auction fundraiser of rare items. View a PDF of the official program. CLICK ABOVE ON PROGRAM DATE OR CLICK HERE TO VIEW EVENT PHOTOS.

The theme of the 2014 NCMF 16th General Membership Meeting & Annual Symposium was "Effects of the Internet, Social Media, and Open Source Data on Intelligence Analysis." Speakers included Mr. Jonathan Darby, Deputy Director of Analysis and Production at NSA and Mr. John "Chris" Inglis, the US Naval Academy Robert Looker Chair for Cyber Operations (and former Deputy Director, NSA). Additional speakers included Mr. Alex Borhani and Ms. Mirian Fontanez from the FBI and Mr. Martin Peterson (former CIA). There was also a video message from Mr. Richard Ledgett, Deputy Director, NSA. The program included updates from NCMF President Mr. Richard Schaeffer and NCM Curator Mr. Pat Weadon. There was also an update on the new museum project from Mr. Larry Castro. View the Full Program on the EVENT RECAP PAGE.

"Safeguarding Intelligence" ~ Keynote address provided by The Honorable Michael Chertoff, founder of the Chertoff Group, and former Secretary, Homeland Security. The program also included guest speakers Mr. John C. (Chris) Inglis, then Deputy Director, NSA, and David Major, retired FBI supervisory special agent and founder/president of Counterintelligence Centre for Security Studies. View the FULL PROGRAM.

"Preparing for Cyberwar" ~ Guest speaker, author Joel Brenner, as well as a Panel Discussion on the Future of the Service Cryptologic Components (SCC) in the Digital Cyber Age with Senior Commanders of the SCCs. View the FULL PROGRAM.