"On This Date in History" Calendar
1844: First telegraph message was sent.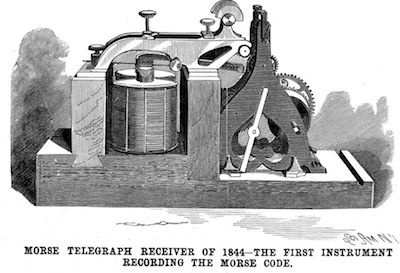 24 May 1844: The first telegraph message was sent over an experimental line from Washington, D.C., to Baltimore, and said: "What hath God wrought?" Taken from the Bible, Numbers 23:23, and recorded on a paper tape, the phrase had been suggested to inventor Samuel B. Morse by Annie Ellsworth, the young daughter of a friend. Standing in the chamber of the Supreme Court, Morse sent the 19-letter message to his assistant Albert Vail in Baltimore, who transmitted the message back. Members of Congress watched the demonstration with fascination much like their countrymen did in future demonstrations. The success of the experiment would change forever the national communication system.