"On This Date in History" Calendar
World Thinking Day - Girl Scouts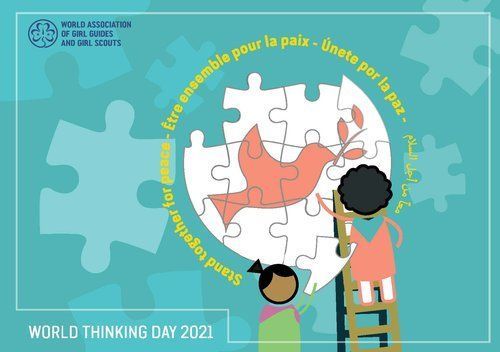 #WTD2022 features the environment - front and center!
The theme for World Thinking Day 2022 is Our World, Our Equal Future.
On International Day of the Girl 2020, Girl Guides and Girl Scouts under 18 from 100 countries were asked what issues they were most concerned about and what they wanted to change about the world. The results indicated that the number one worry is the environment. And so, the World Thinking Day theme from 2022-2024 will be Our World, Our Future.
This year's WTD starts a three-year journey for Girl Guides and Girl Scouts to become environmentally conscious leaders.
By completing the steps in the Our World, Our Equal Future activity pack, Girl Guides and Girl Scouts around the world will be able to understand how girls and young women are disproportionately affected by environmental issues and explore how they could speak out and take action for a better world.
Celebrated since 1926, World Thinking Day is a day of international friendship. It is an opportunity to speak out on issues that affect young women and fundraise for 10 million Girl Guides and Girl Scouts in 150 countries. Learn more via the link below.