"On This Date in History" Calendar
1950: Navy PB4Y-2 Privateer Patrol Bomber Shot Down.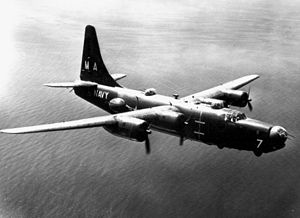 8 April 1950: A Navy PB4Y-2 Privateer was shot down over the Baltic Sea. The privateer was a World War II and Korean War era patrol bomber of the United States Navy derived from the Consolidated B-24 Liberator. In addition to other types of missions, privateers were used by the US Navy for signals intelligence (SIGINT) flights off of the coast of the Soviet Union and the People's Republic of China. On 8 April 1950, Soviet La-11 fighters shot down a US Navy PB4Y-2 Privateer (BuNo 59645) over the Baltic Sea, off the coast of Liepāja, Latvia. Named the Turbulent Turtle, the aircraft was assigned to Patrol Squadron 26 (VP-26), Det A.
Learn more via the link below.