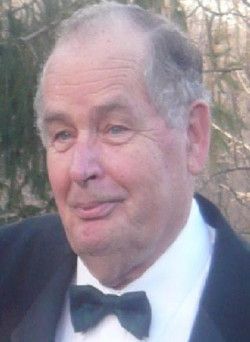 John William (Bill) Milne, 76 died on Thursday , February 5, 2015 at his home at Fairhaven CCRC after a brief illness. Born 31 March 1938 in Philadelphia, PA, he was the youngest son of the late John Leslie and Anna Charlotte Milne. He was the husband of Ann DeLamarter Milne for 53+ years.
Bill was a graduate of the University of Pennsylvania, BS in 1960 and Johns Hopkins University, Masters in Electrical Engineering. He retired from the U.S. Army as a Lt. Col. Reserves .Before and after his Army years he worked at the National Security Agency at Ft. Meade, MD for 37 years. He retired from the NSA as a SCES in 1997. After he retired he volunteered as a docent at the National Cryptologic Museum for 14 years.
In 2004 he and Ann moved to Fairhaven CCRC in Sykesville, MD. He was on the Fairhaven Residents Association Board several times and active in the Chapel as acolyte and usher. Bill was an avid sail boater and camper. He enjoyed woodworking, traveling, photography, playing bridge and reading and spending time with family and friends.
(excerpted from Bill's obituary)